In honor of Cinco de Mayo I wanted to bring you all one of my new favorite salad recipes, Mexican Chicken Salad with Chili Lime Vinaigrette. It was pretty much like an explosion in your mouth of Mexican flavor!
The vinaigrette was tangy, zippy and spicy which worked wonderfully with the cool greens, warm chicken, black bean pico and ranch dressing. I think this vinaigrette could be used as a quick and easy marinade for chicken this summer too.
Everything combines to create a light and refreshing salad that is surprisingly filling! Give it a try tomorrow for a yummy Mexican meal!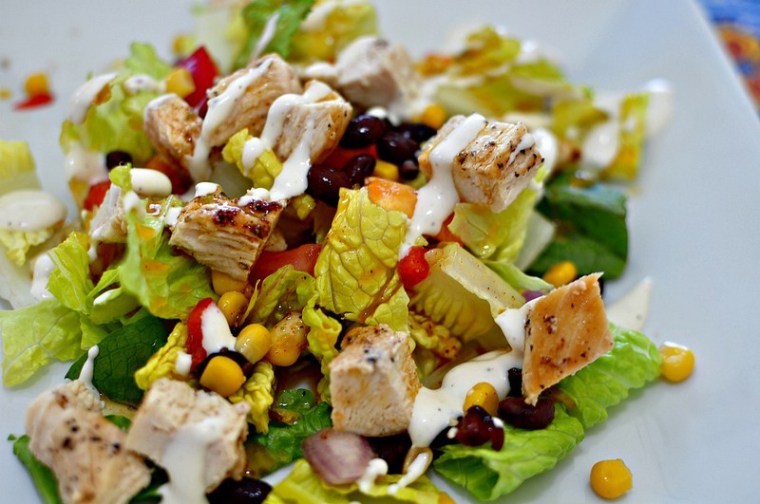 Mexican Chicken Salad with Chili Lime Vinaigrette
2016-01-30 02:25:56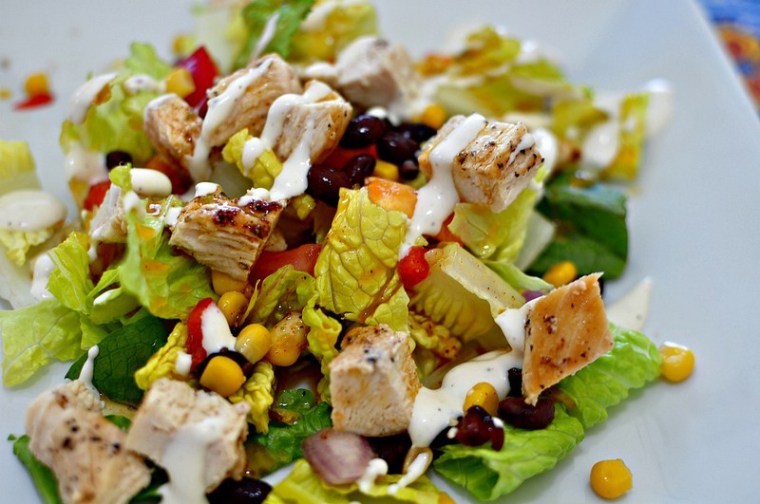 FOR THE CHILI-LIME DRESSING
2 Tablespoons Fresh Lime Juice (about 2 Small Limes)
1 teaspoon Grated Lime Zest
1 teaspoon Chopped Garlic
½ teaspoons Chili Powder
½ teaspoons Salt
¼ teaspoons Ground Pepper
¼ teaspoons Cumin
⅓ cups Olive Oil
FOR THE PICO DE GALLO
1 whole Red Pepper, Diced
1 whole Yellow Pepper, Diced
½ whole Red Onion, Diced
⅓ cups Fresh Cilantro, Snipped
1 can Corn, Drained (15 Ounce Can)
1 can Black Beans, Drained And Rinsed (15 Ounce Can)
1 whole Large Tomato, Diced
FOR THE SALAD
8 cups Mixed Greens Of Your Choice
4 whole Grilled Seasoned Chicken Breasts, Cubed
1 whole Hass Avocado, Mashed
1 Tablespoon Lime Juice
Mexican Cheese To Taste
Your Favorite Ranch Dressing
Crunchy Tortilla Strips
Instructions
Combine all of the dressing ingredients and mix well.
Combine all of the pico de gallo ingredients and mix well.
To assemble salad: place mixed greens on each plate, add a generous helping of pico, some grilled chicken cubes and cheese. Add a dollop of mashed avocado (mix the avocado with the lime juice and some salt, to taste) to the top of each salad.
Drizzle with mostly ranch dressing and a small amount of the lime dressing. Top with tortilla strips.
Meg's Everyday Indulgence https://www.megseverydayindulgence.com/