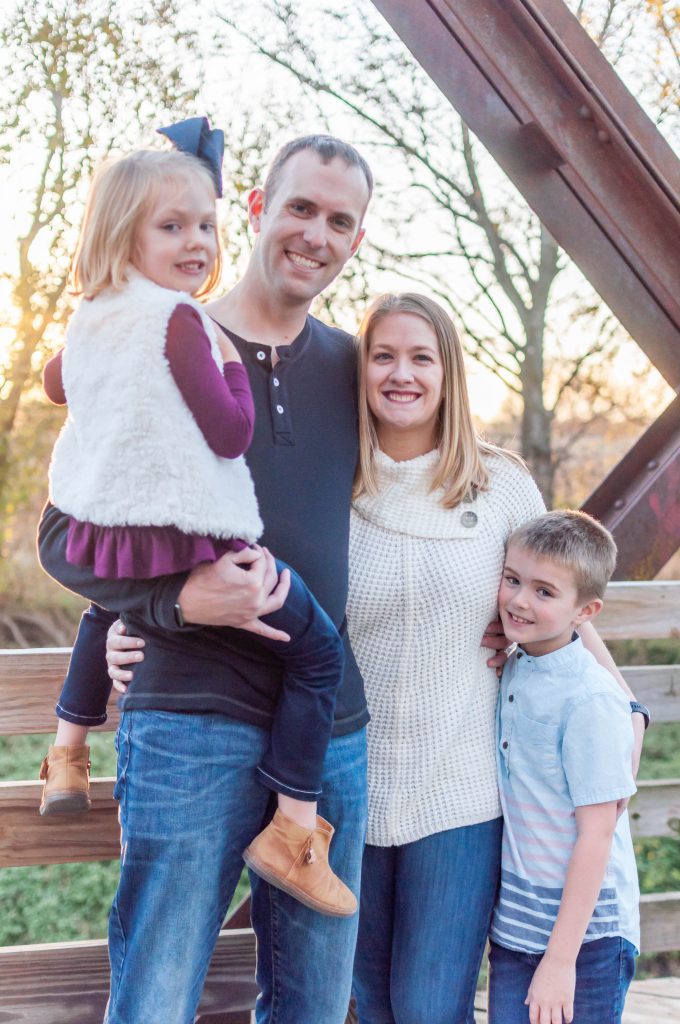 Hi friends! I'm Meghan, Meg for short and I'm a self-taught cook that has loved being in the kitchen since I was young. Well, my mom deserves most of the credit. She inspired me, educated me and encouraged me in the kitchen. Growing up, preparing dinner was a family affair; we all worked together in the kitchen to accomplish something delicious. My brother and I were never told we were in the way, even when our "helping" wasn't much help at all. There are even pictures of me when I was just 3 or 4 sitting at my play table peeling potatoes. I loved creating in the kitchen from the very beginning.
I am a stay at home mama to my crazy, adorable, amazing kids Noah (8) and Hannah (5). They keep me beyond busy and sometimes a bit crazy but I love them with all my heart. I also love reading, crafting, quilting and photography in my spare time.
I love to experiment and create recipes using common, easy to find ingredients (that you hopefully already have in your kitchen) and turn them into something new and different. Just because your meal is made of staple ingredients doesn't mean it has to be the same old thing.
My goal is to share recipes that are easy to understand and created with accessible, yummy ingredients. Thanks for stopping by and I hope you stick around to feed your family.