Now that school is back in session, I'm sure everyone is looking for quick and easy weeknight meals that the kiddos will love. And I have a new one to share that will be an instant hit.
Growing up, our traditional 1st day of school meal was always lasagna. Back then, I didn't realize how much work it takes to put together a lasagna. I know once Noah starts school I will continue the tradition but on busy days when we are really craving lasagna, this is definitely what I will turn too.
I have seen lots of crock pot lasagnas but they still used the traditional lasagna noodles and involve cooking the meat and more ingredients than I wanted to bother with for a crock pot meal. So I thought I would try throwing some ground beef ravioli in the crockpot with sauce, ricotta and mozzarella to see what happened.
It turned out incredibly similar to a real deal lasagna leaving us all pleasantly surprised. Serve with a tossed or Caesar salad and bread to complete the meal.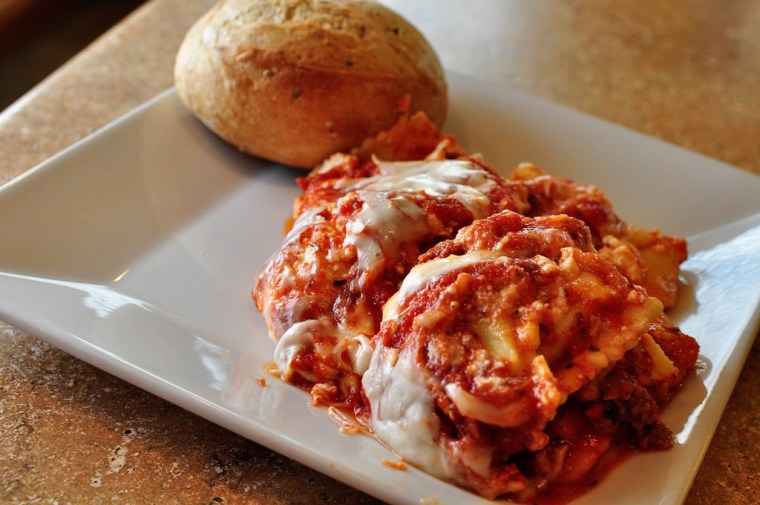 Crockpot Ravioli Lasagna
2016-03-21 15:49:44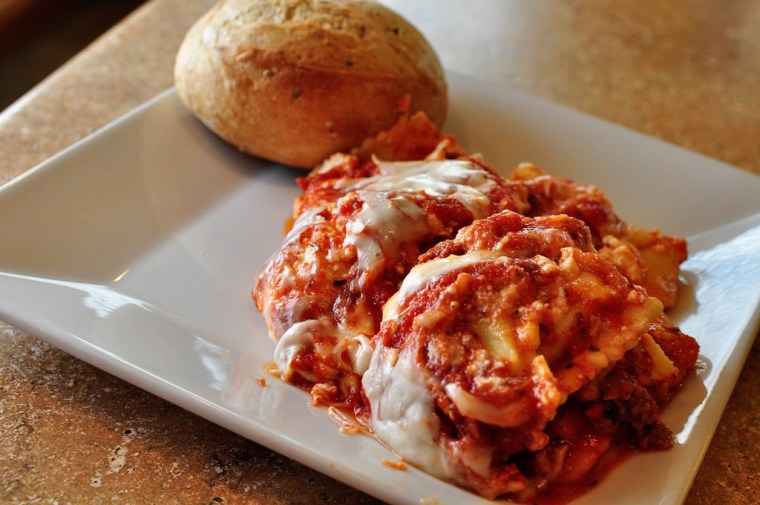 Ingredients
29 oz. frozen ground beef or sausage ravioli
1 jar spaghetti sauce
8 oz. ricotta cheese
8 oz. mozzarella, shredded
Instructions
Spray crockpot with nonstick cooking spray. Spoon a thin layer of sauce on the bottom of the crockpot. Layer half of the frozen ravioli on top then dollop half of the ricotta on top, followed by half of the sauce and half of the mozzarella.
Repeat layers. Cook on low for 3-4 hours (mine was perfect after 3 hours).
Meg's Everyday Indulgence https://www.megseverydayindulgence.com/