If you need a new spin on a chicken wing, I've got you covered with these Pineapple Teriyaki Wings. Homemade pineapple teriyaki sauce glazes baked chicken wings to create the perfect appetizer or even main dish.
I love that little lull in the winter when our lives don't revolve around sports. College football is over, March Madness hasn't started yet and baseball season isn't on the radar yet. When you have a sports obsessed husband whose job revolves around sports, you're kind of screwed most of the time. Well, that sports free zone has passed my friends and things are starting back up again.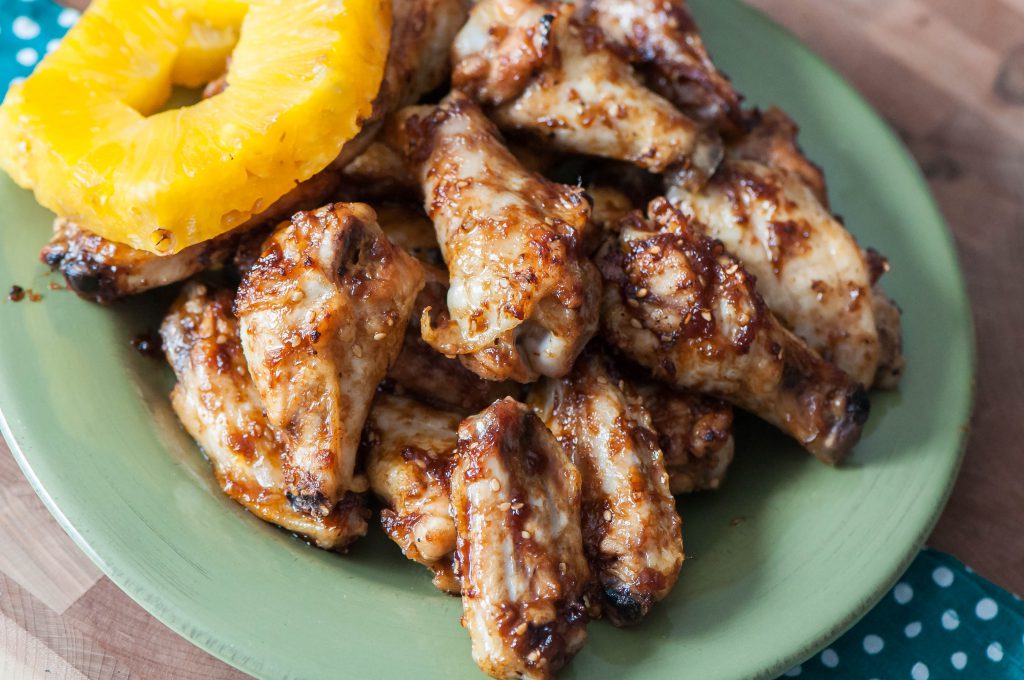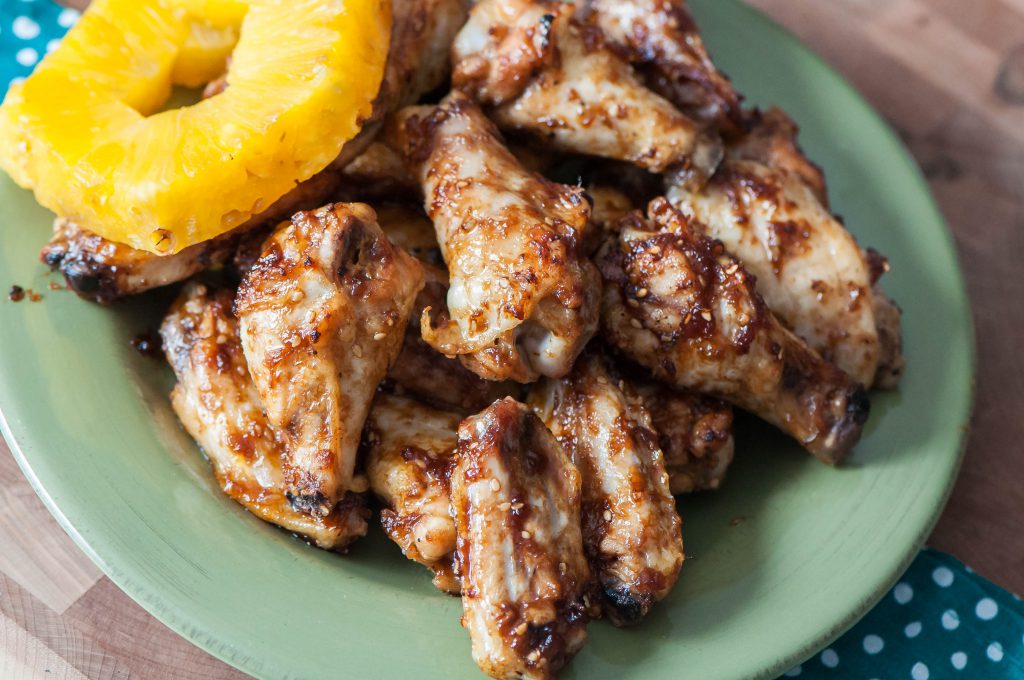 The only good thing about this situation is the food that comes along with watching sports. And chicken wings are my favorite food to munch on when the game is on. While Joel is obsessed with the games, I'm obsessed with the wings as evidenced here, here, here and here.
Good ole' traditional buffalo wings are my hands down favorite variety but these pineapple teriyaki wings are the new runner-up.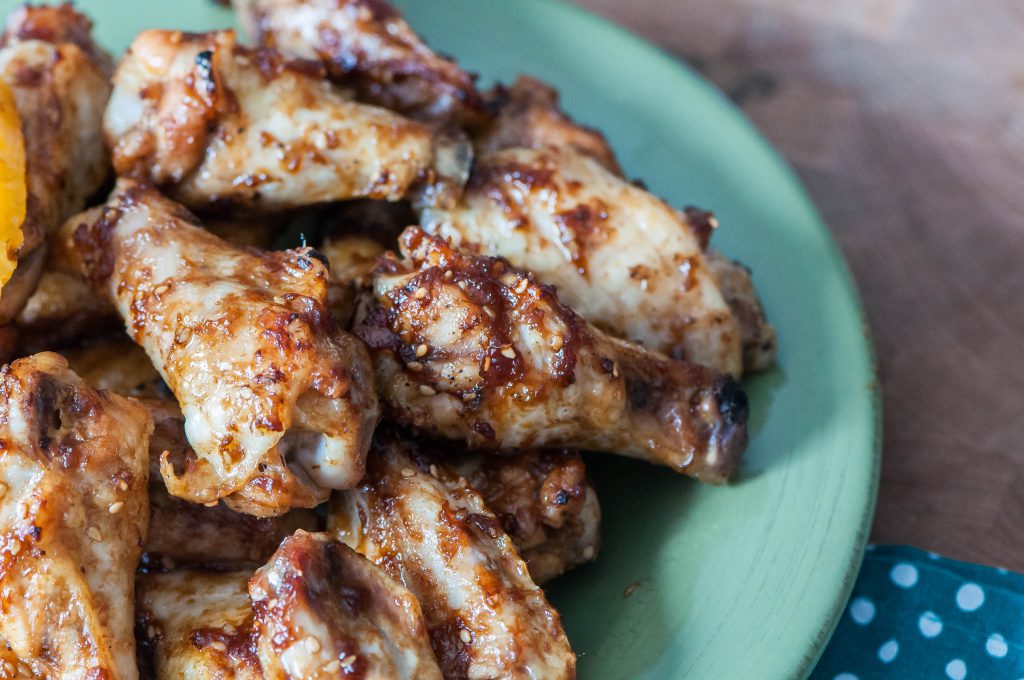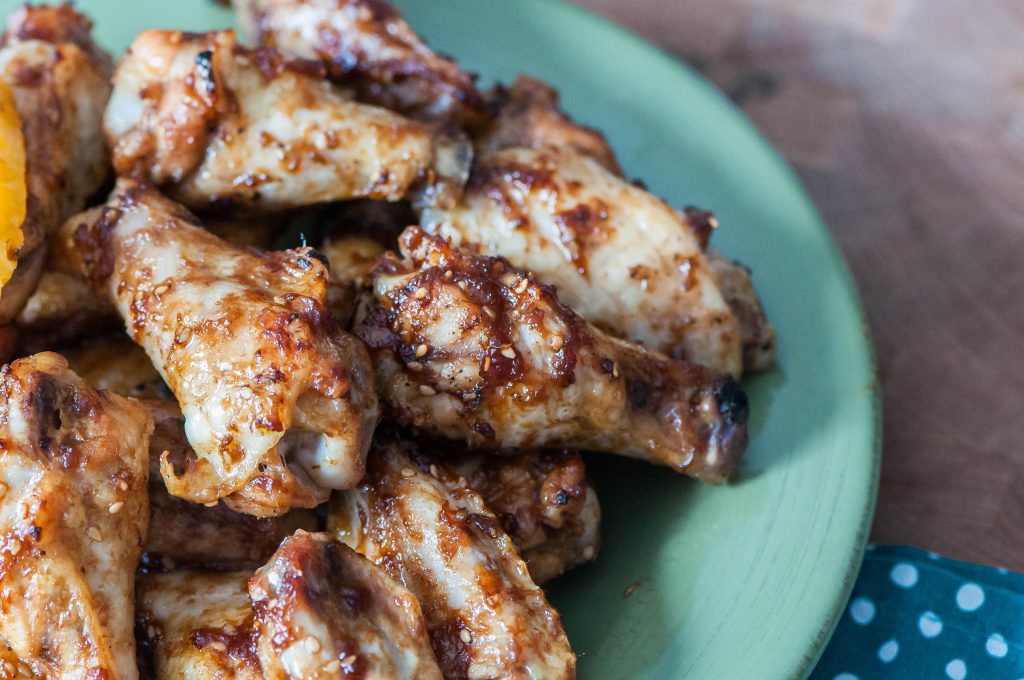 I've seen lots of burgers and chicken sandwiches doused with teriyaki sauce then topped with grilled pineapple so I thought why not combine the two to make a killer sauce for chicken wings.
The sauce is super simple to put together with mostly staple ingredients. I don't always have fresh pineapple so that's something I would have to pick up from the store but otherwise it's pretty basic (and you could substitute canned pineapple if you were in a pinch).
The sauce consists of fresh, pureed pineapple, soy sauce, a little brown sugar to add some sweetness, ketchup and ginger. The sauce is simmered until thickened and syrupy. Meanwhile, the chicken wings are baking and waiting to be basted in the sweet and savory teriyaki sauce.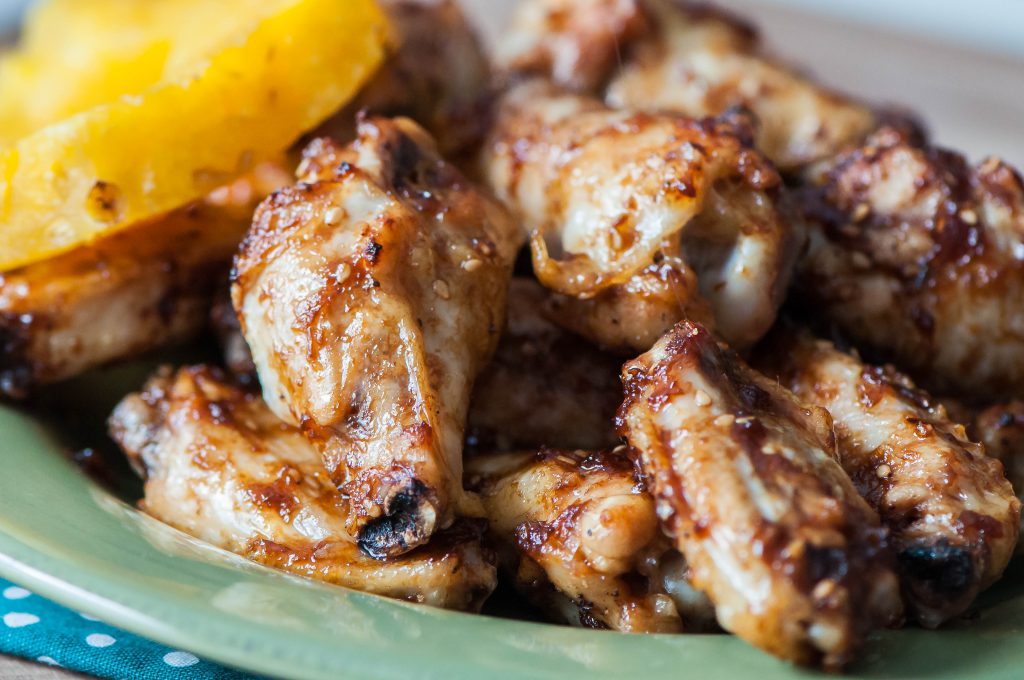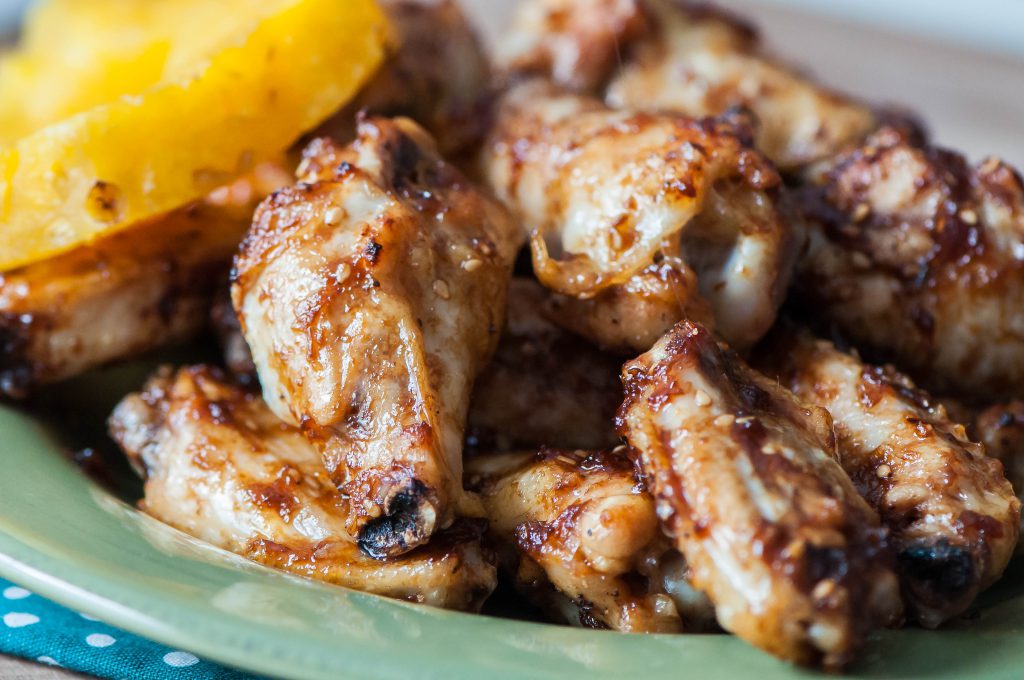 The chicken wings are baked on a rack to help get the skin crispy. If you don't have an oven-safe rack you can just use a foil lined baking sheet but they won't get as crisp. Either way they'll be delicious slathered in this sauce.
Whip these up for the next game or movie night or you know, Thursday because you made it through the day.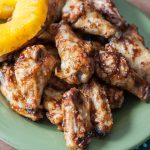 Print
Pineapple Teriyaki Wings
Ingredients
20

chicken wings

Salt and pepper
For the Pineapple Teriyaki Sauce:
1

cup

fresh pineapple, pureed

2/3

cup

low sodium soy sauce

2

Tbsp.

brown sugar

1

Tbsp.

ketchup

1/4

tsp.

ground ginger

1/2

Tbsp.

sesame seeds
Instructions
Preheat oven to 400 degrees F. Grease a heat proof rack with nonstick spray and place over a foil lined rimmed baking sheet. Pat wings dry with paper towels and sprinkle each side with salt and pepper. Place on prepared rack. Bake for 30 minutes.

Meanwhile, make the pineapple teriyaki sauce: heat a saucepan over medium low heat. Add all ingredients except for the sesame seeds and bring to a simmer. Simmer for 10 to 15 minutes, until thickened and slightly syrupy. Stir in sesame seeds. Set aside.

Remove chicken wings from oven and brush both sides with pineapple teriyaki sauce. Cook another 10 minutes then brush again with sauce. Cook 5 more minutes then remove from oven.