Have you ever heard of Pinterest? If you haven't, you need to check it out immediately. But it's addicting so if you don't have ample time (like me), maybe you shouldn't. I find myself jumping on there every time Noah is asleep or playing with daddy.
You can organize all your recipes (or any other thing….style, decor, DIY, baby items) onto boards and you can browse other people's pins for inspiration.
This "recipe" is one that I found via Pinterest and I pretty much ran out to get the ingredients as soon as possible. I love anything and everything pumpkin and these muffins were no exception. These Pumpkin Muffins turn out moist and dense and are relatively healthy (an old Weight Watchers recipe).
I'm sure you all are wondering what the two ingredients are by now. Cake mix and a can of pumpkin. That's it.

After reading through the comments on the blog that I discovered this recipe on, I found that some people have made these with a chocolate or spice cake mix rather than yellow. I chose to go with spice because spicy pumpkin just sounded irresistible.
If you want to jazz them up a bit, they are also wonderful with mini chocolate chips and/or chopped walnuts. Those little caramel bits are a great addition too.
And finally, there is a batter that Noah can nosh on. He wasn't so sure about it at first…he doesn't like to get dirty.
But once he got past the mess, he was hooked.
And licked the spatula clean.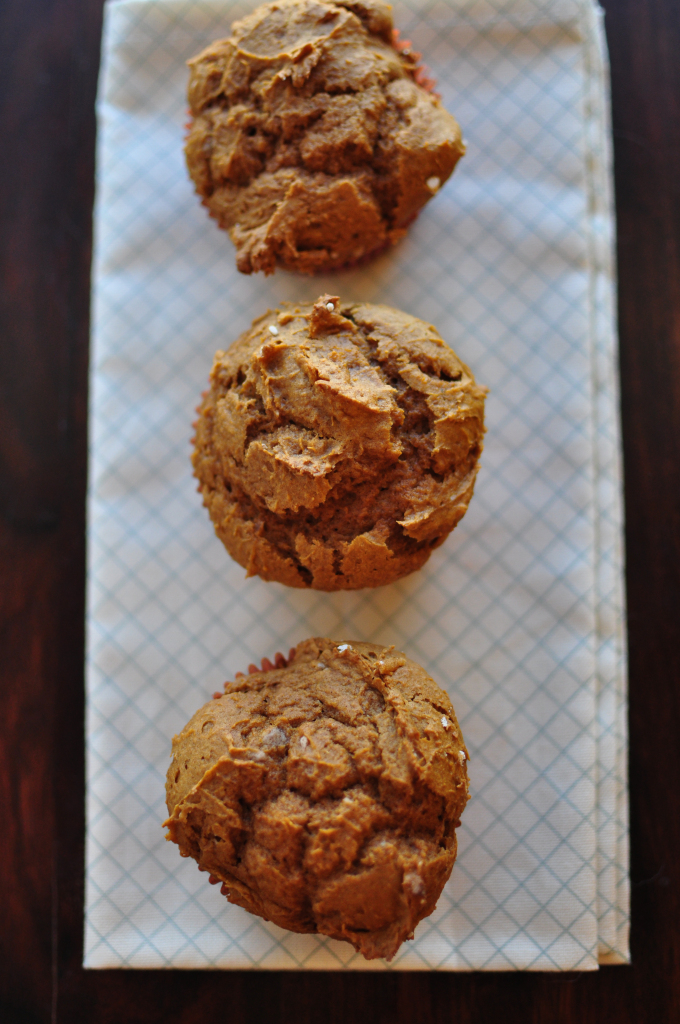 2 Ingredient Pumpkin Muffins
2015-09-13 20:36:57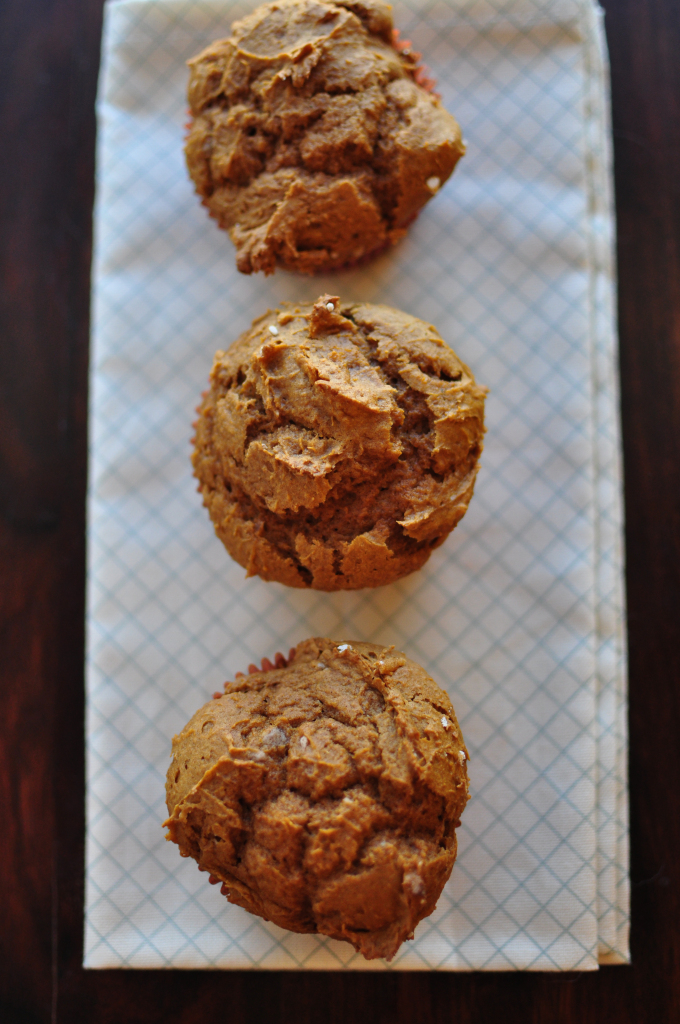 Ingredients
1 (15 oz.) can pumpkin puree
1 box cake mix (any flavor, we prefer spice)
Instructions
Mix together ingredients and divide into 12 muffin cups.
Bake at 350 degrees F for 20-25 minutes.
Notes
These are great with mini chocolate chips and/or walnuts mixed in.
Adapted from Sweet Verbena
Meg's Everyday Indulgence https://www.megseverydayindulgence.com/