Did you know you can make homemade powdered sugar with just two ingredients I'm betting you already have in your pantry? It only takes 30 seconds to transform white granulated sugar into powdered. You'll never buy it again.
When it comes to baking, keeping a well stocked pantry is key. Thanks to the OCD planner inside me, I'm usually a rock star in this department. Hi, my name is Meghan and I'm a chocolate chip and vanilla hoarder. I mean, you never know when that sweet tooth is going to strike and you need to be prepared. Am I right?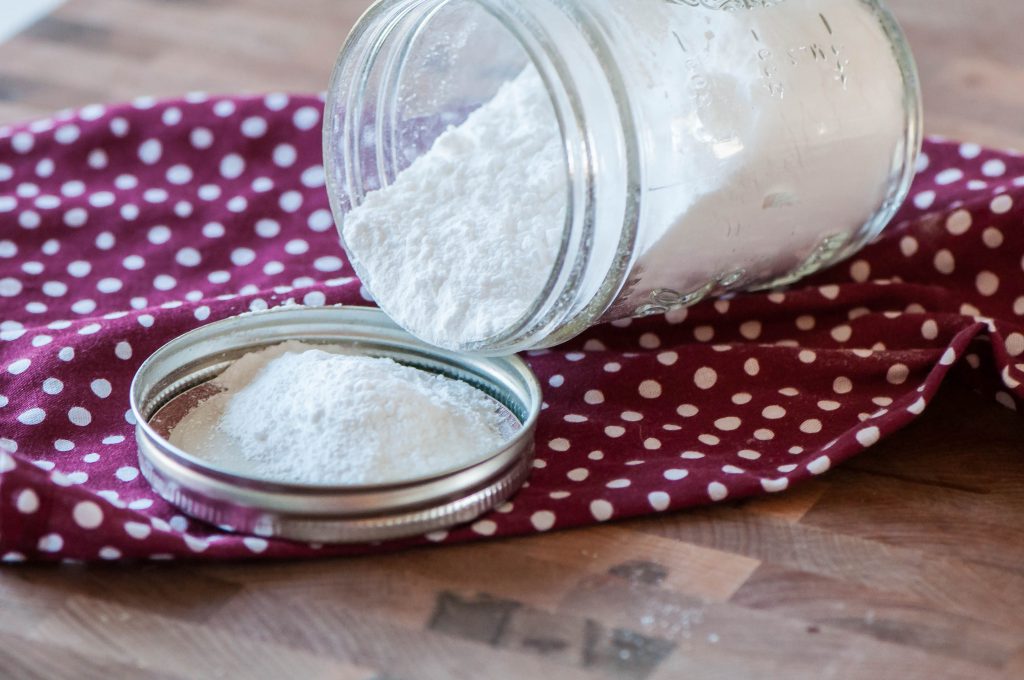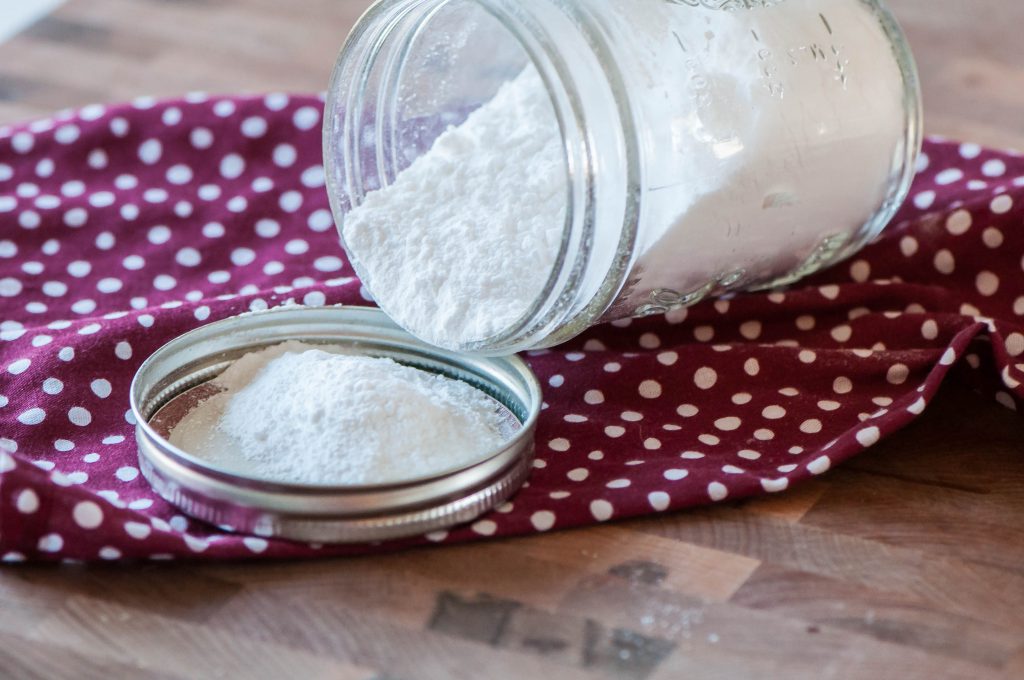 The one pantry baking staple that I always run out of though is powdered sugar. I don't know what the deal is but I whip up some cupcakes and while they are baking go to grab the powdered sugar to make frosting and bam, all I have is a half cup.
Maybe because most baking recipes that call for it usually need a large amount. Maybe it's because I don't use it all that often. I pride myself on my grocery list abilities but I almost always fail here.
Luckily I came across this trick for making your own powdered sugar years ago and I have never had to run to the store in the middle of baking something since (isn't that the worst?).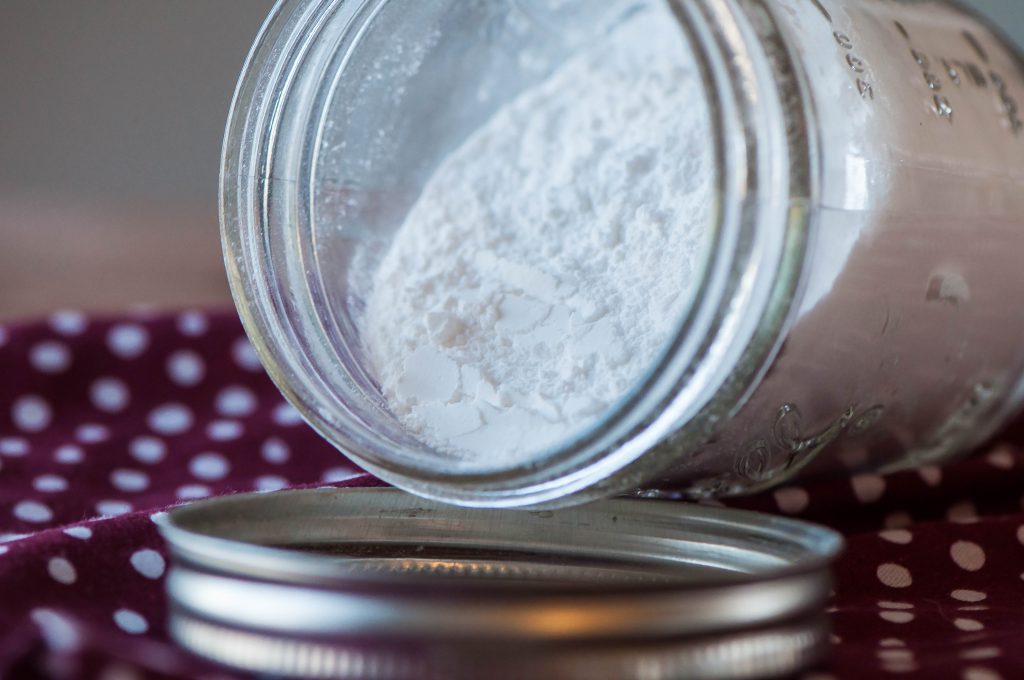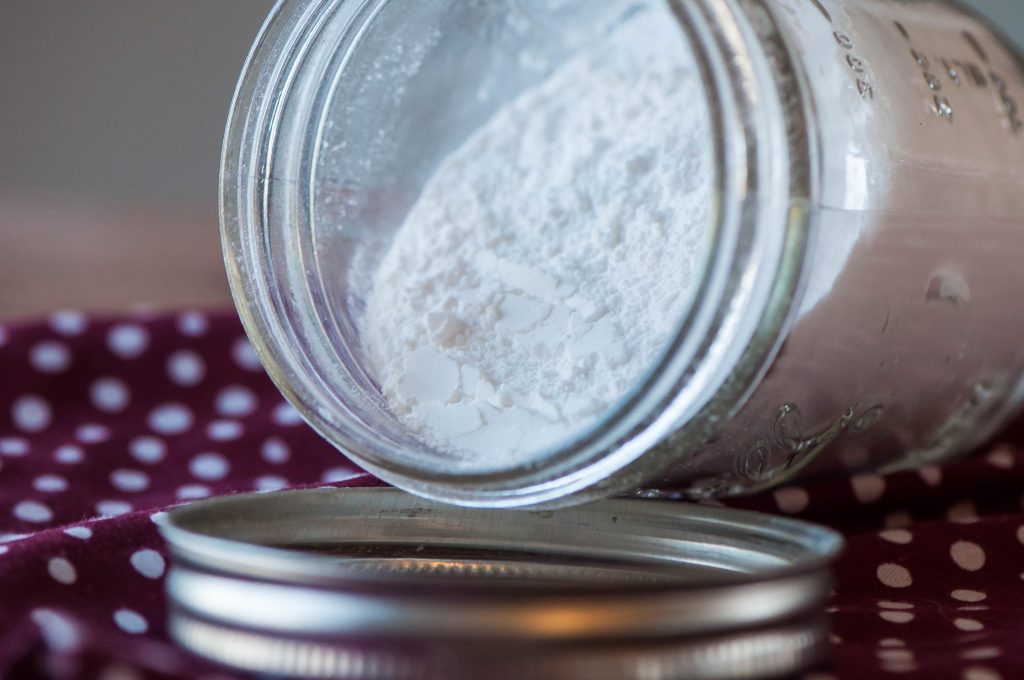 All you need to make your own homemade powdered sugar is white granulated sugar, cornstarch and a blender or food processor. Oh and about 30 seconds. Seriously guys, this is going to change your baking game. Plus, it's a little cheaper to make it yourself. I'm kind of mad at myself for not sharing this sooner.
I'll include the DIY in recipe form below so it's easier to quickly scan and print but I'll walk you through it here too. Put a cup of white granulated sugar in your blender or food processor. Add 2 teaspoons of cornstarch. Blend for about 30 seconds or until it reaches powdered sugar texture. Aaaaand you're done. Boom. That easy. If you want a big supply of it instead of just making the amount needed for a certain recipe, just keep to the 1 cup, 2 teaspoons ratio and store it in an airtight container or zip top bag just as you would the store bought stuff.
It can be used just as any recipe calls for powdered sugar.
Homemade Powdered Sugar
2017-02-13 17:15:40
Ingredients
1 cup granulated sugar
2 tsp. cornstarch
Instructions
Dump ingredients in a blender or food processor and blend until powdery. Store in an airtight container and use as called for in any recipe.
Meg's Everyday Indulgence https://www.megseverydayindulgence.com/