Friday nights are movie nights at our house. That means a fun dinner that we get to eat in front of the TV. The kids feel like we're breaking the rules and I think that's what they enjoy the most. Halfway through the movie, we pause it and pop some popcorn. Because it's just not a movie night without popcorn. Sometimes we get a wild hair (and plan ahead) and make something fun and different instead of our standard air popped with a drizzle of butter and salt.
We wanted to create a new flavor combination last week for movie night so I took some inspiration from Skinny Pop. They have a black pepper popcorn that we adore so I thought it would be fun to recreate at home with a little cheesy twist.
The answer is always yes when it comes to cheese around our house. And with that, we created Asiago Black Pepper Popcorn. It's fun to eat and fun to say.
This popcorn is sharp and spicy. One tablespoon of fresh cracked pepper is tossed throughout the popcorn so it has a strong, spicy bite to it almost to the point of punching you in the face. Like I said, we like a good amount of black pepper on pretty much anything we eat (with the exception of Joel) so we thought it was perfect (even the two year old) but if you don't like it as powerful, half the amount.
I have to admit, I have never been a huge fan of asiago cheese. It has a strong, distinct flavor that I have never cared for much. The only way I ever really had it was asiago cheese bread which I really despise (I know, blasphemy). But as time has gone on, I realized I like it when combined with other flavors or melted along with other ingredients. I pretty much don't want it to be the star, but the supporting character instead.
So this popcorn has some yummy sharp cheese flavor throughout it but the pepper really shines through. Asiago cheese seems to be pretty accessible at grocery stores these days but if you can't find it parmesan cheese would be a great substitute as they taste very similar. Romano would be a tasty alternative as well.
The best thing about this Asiago Black Pepper Popcorn is it only takes about 15 minutes to make and you know all the ingredients in it. Plus, you could make it in even less time if you didn't bake it. I like the crispiness that baking brings back to it after being tossed in butter.
It's also better in case you don't eat the whole batch that day. That doesn't happen often here but maybe your family has a normal relationship with popcorn and snacking. We kind of have a problem. But hey, there are much worse things to inhale by the handfuls so I think we're alright.
So throw in a movie tonight or sneak it into Finding Dory (if you get caught, you didn't get that idea from me) and inhale, I mean eat it like a proper, polite human being.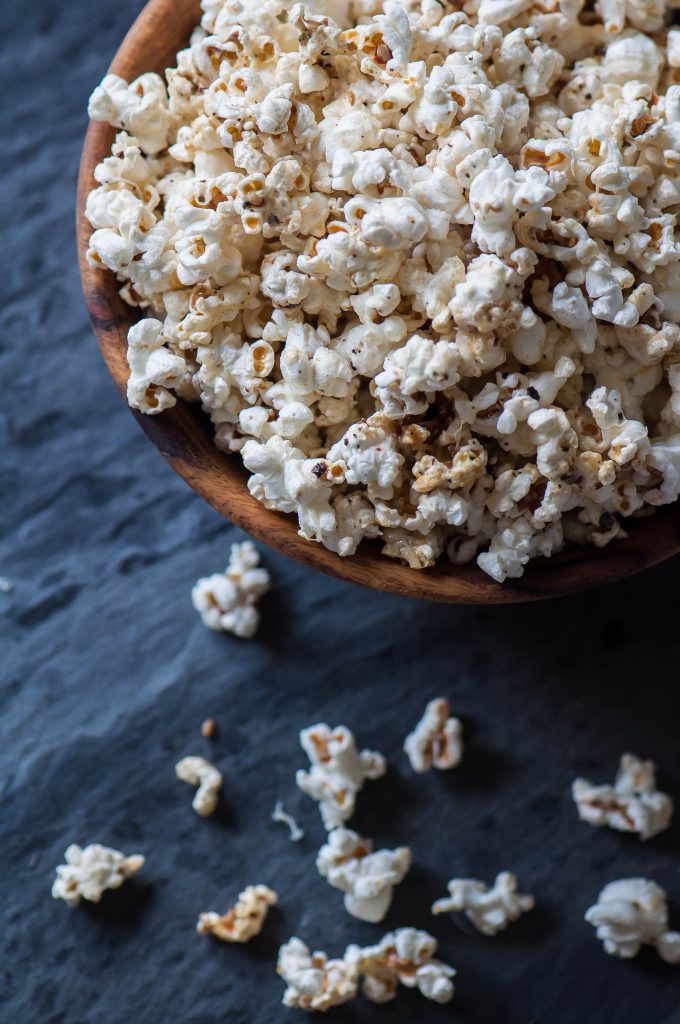 Asiago Black Pepper Popcorn
2016-06-20 02:33:04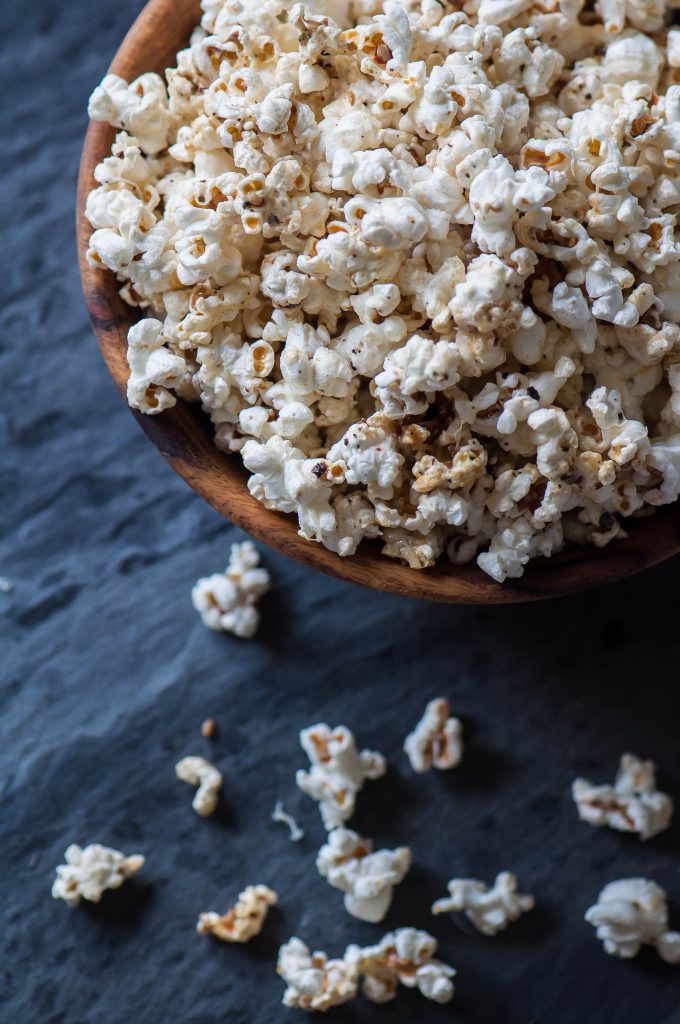 Ingredients
10 cups popped popcorn (about 1/2 cup + 2 Tbsp. kernels)
6 Tbsp. butter
1 Tbsp. coarsely cracked black pepper
1/2 tsp. sea salt
1/2 cup grated asiago cheese
Instructions
Preheat oven to 350 degrees. Meanwhile, melt butter in a small saucepan. Stir in pepper and salt then remove from heat.
Place popcorn in a large bowl and pour butter mixture over top. Stir until completely coated. Sprinkle the asiago cheese over it and stir until evenly distributed. Pour into a 13x9 pan and bake for 10 minutes. Store in an airtight container.
Meg's Everyday Indulgence https://www.megseverydayindulgence.com/