This past summer we vacationed in the Dominican Republic and had a blast. The only thing I was disappointed with was the food. We stayed at a resort so it was nice that we didn't have to figure out and agree on meals but we definitely didn't get the authenticity that we usually seek out when traveling to new destinations.
At the buffet one night they did have a Dominican night and the dish I enjoyed the most was the stewed beans over rice.
I knew when we got home I had to try and recreate it for one of our meatless Monday's. Well, we went on vacation in July and I just now got around to it. I wish it wouldn't have taken me so long!


I love the simplicity of this dish in the fact that it uses ordinary, staple ingredients and they come together to make something that conjures up memories. Nice, warm, relaxing memories of the beach are so nice today when school has been canceled because of extreme temperatures.
Seriously people, wind chills near -25 degrees. That's not supposed to happen in Nebraska. Noah has told me it's so cold we will need to drink hot chocolate at every meal. Smart man.
Anyway, back to the beans. This dish is great for those on a budget too since it doesn't get much cheaper than rice and beans. Plus, it's vegan. Need I say more?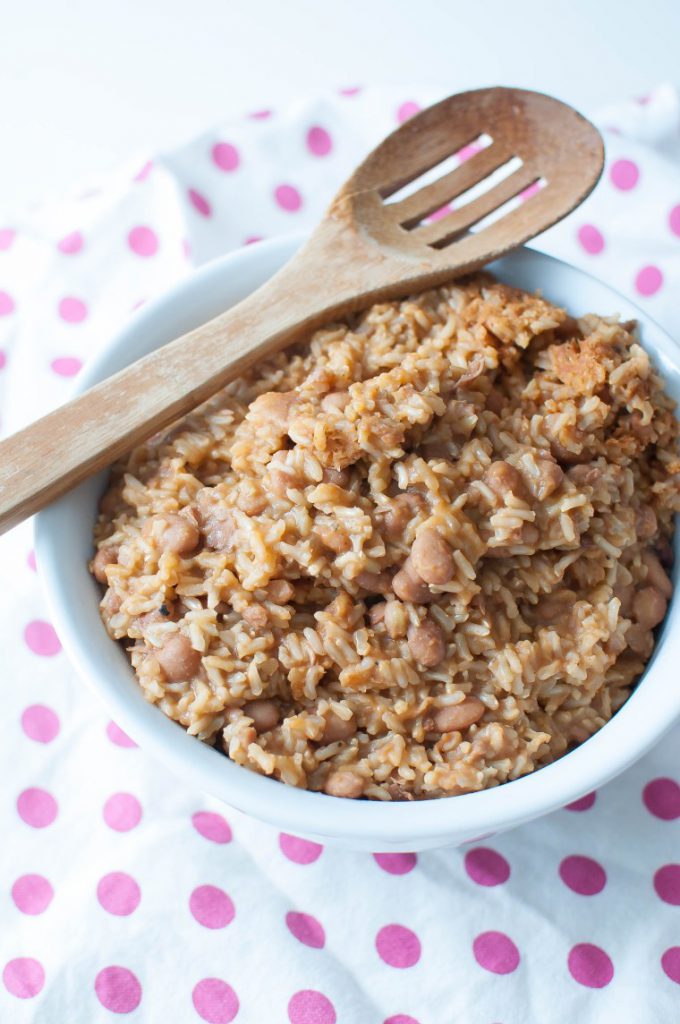 Dominican Stewed Beans with Rice
2016-02-26 19:04:02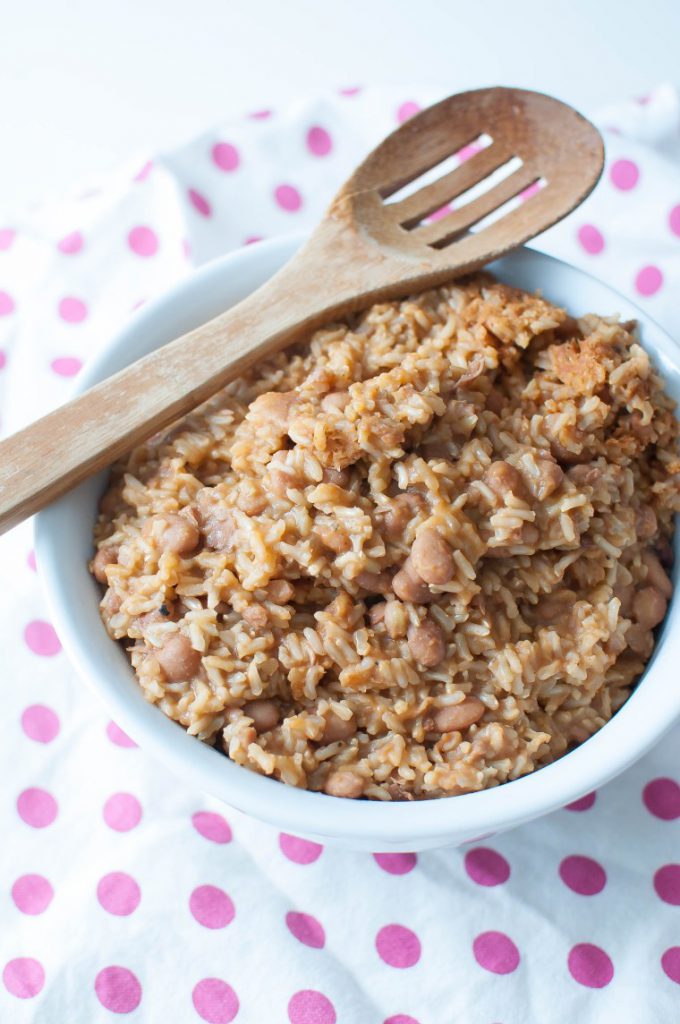 Ingredients
8 oz. red kidney beans
3-4 cloves garlic, coarsely chopped
3 sprigs cilantro, coarsely chopped
1 medium onion, coarsely chopped
2 Tbsp. olive oil
2 Tbsp. tomato paste
1 tsp. salt
1/4 tsp. freshly ground black pepper
2 Tbsp. vinegar
2 cups brown rice, well rinsed
Instructions
Soak beans overnight in a container big enough to generously cover the beans. Drain the water and add the beans to a large stock pot. Cover with 5 cups of fresh cold water. Bring beans to a boil then reduce to medium, cover partially and cook for an hour stirring occasionally. Add a cup of water then cook for 10 minutes.
Meanwhile, make a sofrito: In a food processor or blender, combine garlic, cilantro, and onion and process to a coarse paste. In a small skillet, heat the vegetable oil then add the sofrito. Cook for 1 minute then add to the beans along with the tomato paste, salt, pepper and vinegar. Stir and cook for 5 minutes.
Add in rice and cook for 10 minutes, stirring so that it doesn't stick. Reduce temperature to low, add 1 cup of water, cover and cook for 55-65 minutes, or until rice is fully cooked. You may have to add more water throughout the cooking time (I ended up adding about another cup).
Adapted from Latina.com
Meg's Everyday Indulgence https://www.megseverydayindulgence.com/