I have been overwhelmed lately to say the least with the state that our house is in and just life in general. The kitchen is unpacked for the most part…the pantry is still a mess. So, I still haven't really cooked all that much but I'm looking forward to getting into a new rhythm in my new kitchen.


I actually made these frito bars a few months ago for a Husker get together and I can't believe that I never shared them with you until now. I love the sweet and salty combination so these are pretty perfect for me.
Joel is a huge Special K Bar fan (also known as scotcheroos) and these are very similar but with a saltier, crunchier bite. I don't care for butterscotch so I like these better because they are all peanut butter plus they have peanuts which is always a good addition in my book.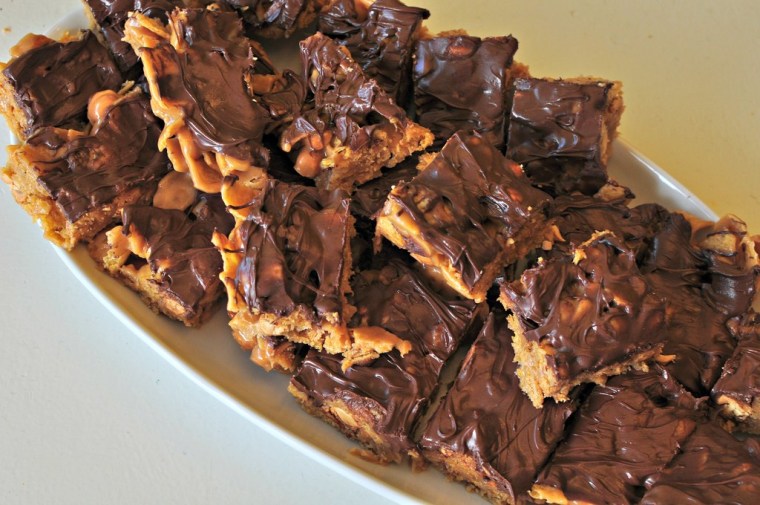 Frito Bars
2016-03-30 02:16:24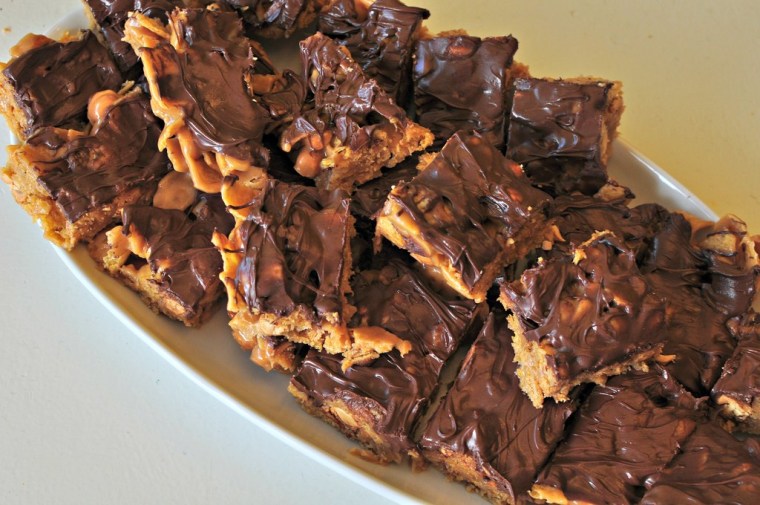 Ingredients
10 1/2 ounces Fritos corn chips, lightly crushed
1 cup white sugar
1 cup light corn syrup
1 cup creamy peanut butter
1 cup dry roasted peanuts
1 ½ cups milk chocolate chips
Instructions
Grease a 9x13 baking pan and set aside.
In a saucepan, bring the sugar and corn syrup to a boil over medium heat. Remove from heat and stir in the peanut butter until smooth. Stir in corn chips and peanuts and gently stir until coated.
Pour corn chip mixture into greased baking pan and spread evenly.
Place chocolate chips in a microwave safe bowl and microwave for 1 minute; stir and then microwave for 30 seconds more, if necessary to melt.
Drizzle melted chocolate over Frito Bars and allow to cool completely. Once cooled, cut into squares and serve.
Meg's Everyday Indulgence https://www.megseverydayindulgence.com/