The ultimate way to spoil dad this Father's Day? Grilled steaks slathered in this Spicy Steak Marinade. It's super simple to make and imparts crazy flavor.
What's your favorite way to show your dad/husband/significant other/important guy your love on Father's Day? Cooking their favorite meal is always my go to. Shocker I know.


Because of this I always have lots of fun coming up with great recipes to share with you all for holidays, birthdays and celebrations so you can spoil your people with delicious dishes too.
When it comes to Father's Day cheeseburgers, steaks, beer and anything grilled always come to mind when I'm brainstorming. I haven't shared a steak recipe in quite some time so I thought this was the perfect time to develop something.
In comes this spicy steak marinade. It's super easy to make (literally shake it up in a jar or whisk in a bowl) and packs a major flavor punch.
The ingredient list may look a little big but it's full of pantry staples that I'm betting you already have at home.


The base of the marinade is olive oil and vinegar. I like red wine vinegar but you could substitute apple cider, white or any other milder vinegar if you don't have red wine vinegar.
Soy sauce and Worcestershire sauce adds lots of depth and richness to the marinade. There's some Dijon in there for that nice mustardy bite.
My favorite part is the addition of tomato paste. It adds a sweet but super rich flavor that is just so good with all the other ingredients going on.
Let's talk tomato paste real quick. Recipes that only used a tablespoon or two used to drive me crazy. I hated buying a can just to use a small amount of it. But, guys, have you seen the tomato paste in a tube?!


You can squeeze out the amount you need then put the cap back on and store it in the fridge. And it lasts forever so no more wasting. I've seen it at my regular grocery store, Wal-Mart and Trader Joe's so you should be able to get your hands on it.
The spiciness comes from a good amount of red pepper flakes. You can add more or less red pepper flakes depending on how spicy you like things. The first attempt at the recipe used 1 teaspoon of red pepper flakes and it just wasn't very spicy to me so I upped them the next time around and found it perfect.
You can marinade your steak for 1 hour or all day depending on how much time you have. I wouldn't go any longer than 8 hours because of the acidic ingredients in the marinade (they can start to mess with the texture of your steak).
Once they've soaked up all that spicy goodness, throw your steak on a hot grill and sear in those grill marks. Cook them to your preference (and check out the temperatures for your perfect steak here).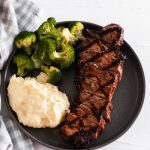 Print
Spicy Steak Marinade
This simple Spicy Steak Marinade is packed with flavor and spice. Marinate some big steak and make dad's day this Father's Day.
Ingredients
1/4

cup

olive oil

1

Tbsp.

red wine vinegar

1

Tbsp.

Worcestershire sauce

2

Tbsp.

Dijon mustard

1

Tbsp.

soy sauce

1

Tbsp.

tomato paste

1

tsp.

kosher salt

1 1/2

tsp.

red pepper flakes

1/2

tsp.

black pepper

1/2

tsp.

garlic powder

1/2

tsp.

onion powder

2

ribeye or New York strip steaks
Instructions
Whisk together all ingredients except the steak. Put steak in a container with a lid. Pour marinade over the steaks and turn to coat well. Marinate for 1 to 8 hours in the refrigerator.

Preheat grill over medium-high heat. Allow steaks to come to room temperature while grill is heating. Cook steaks to your preference.
If you like a loaded burger, try this one.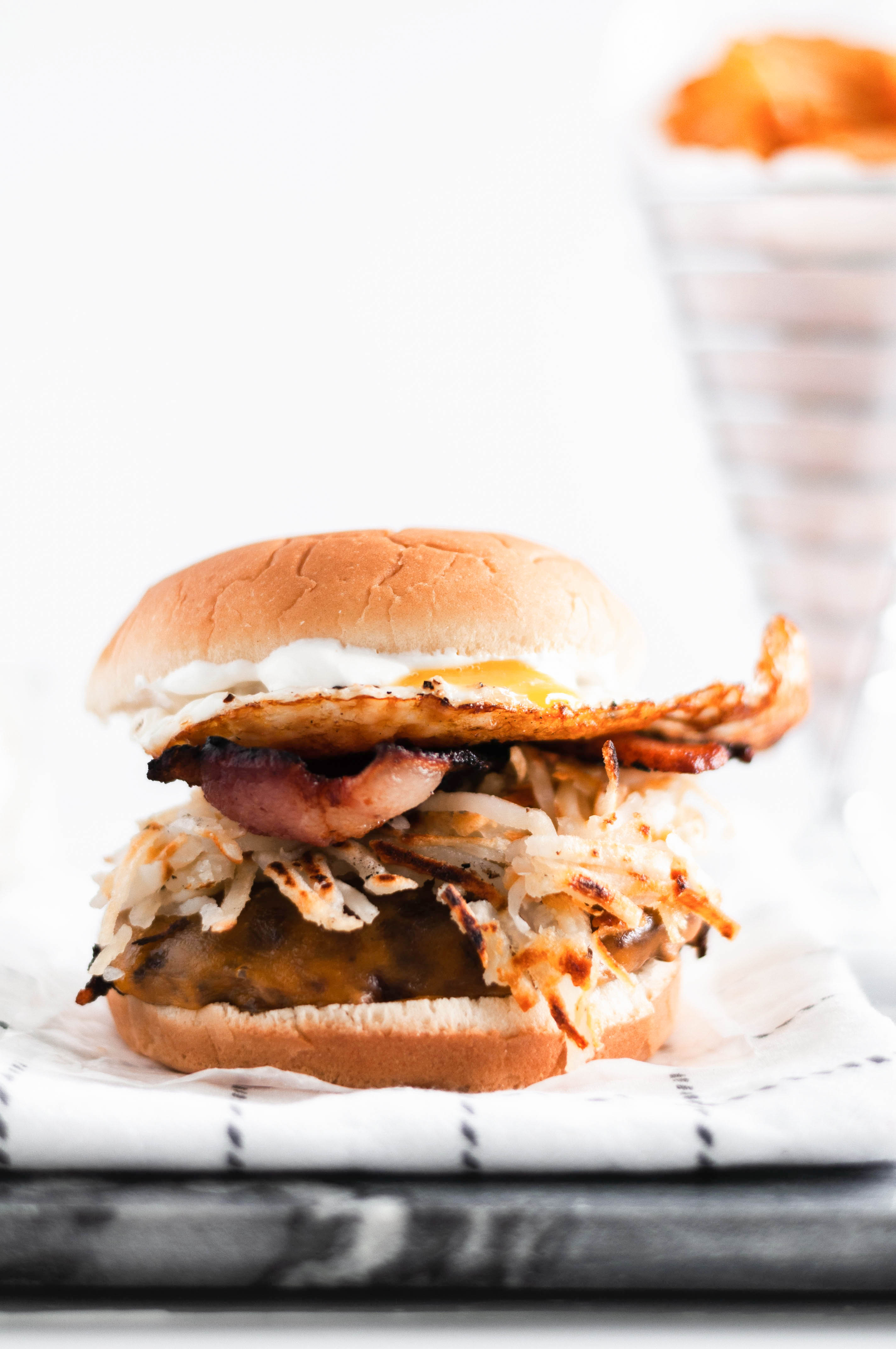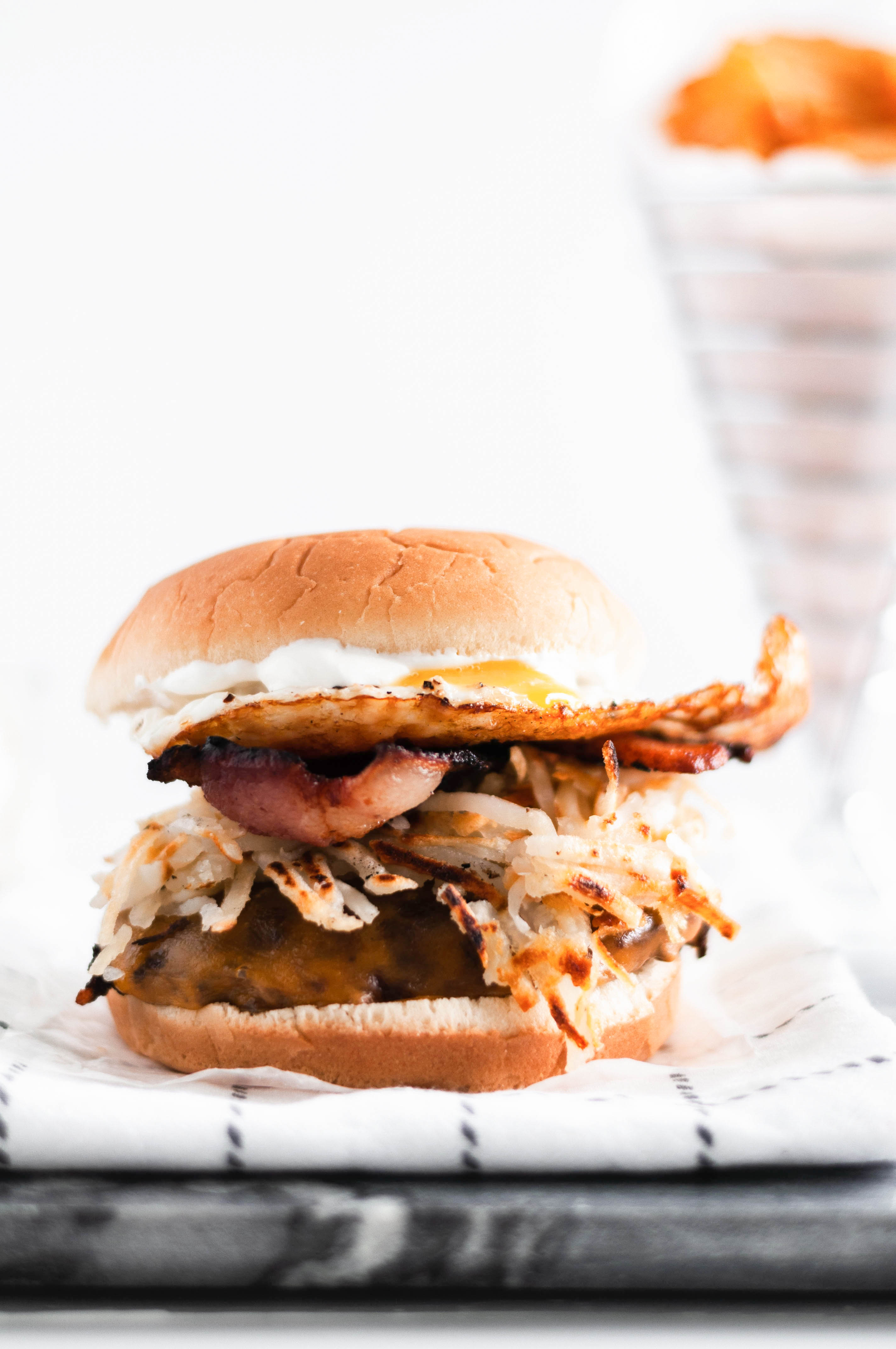 Combine beer + steak with these tacos.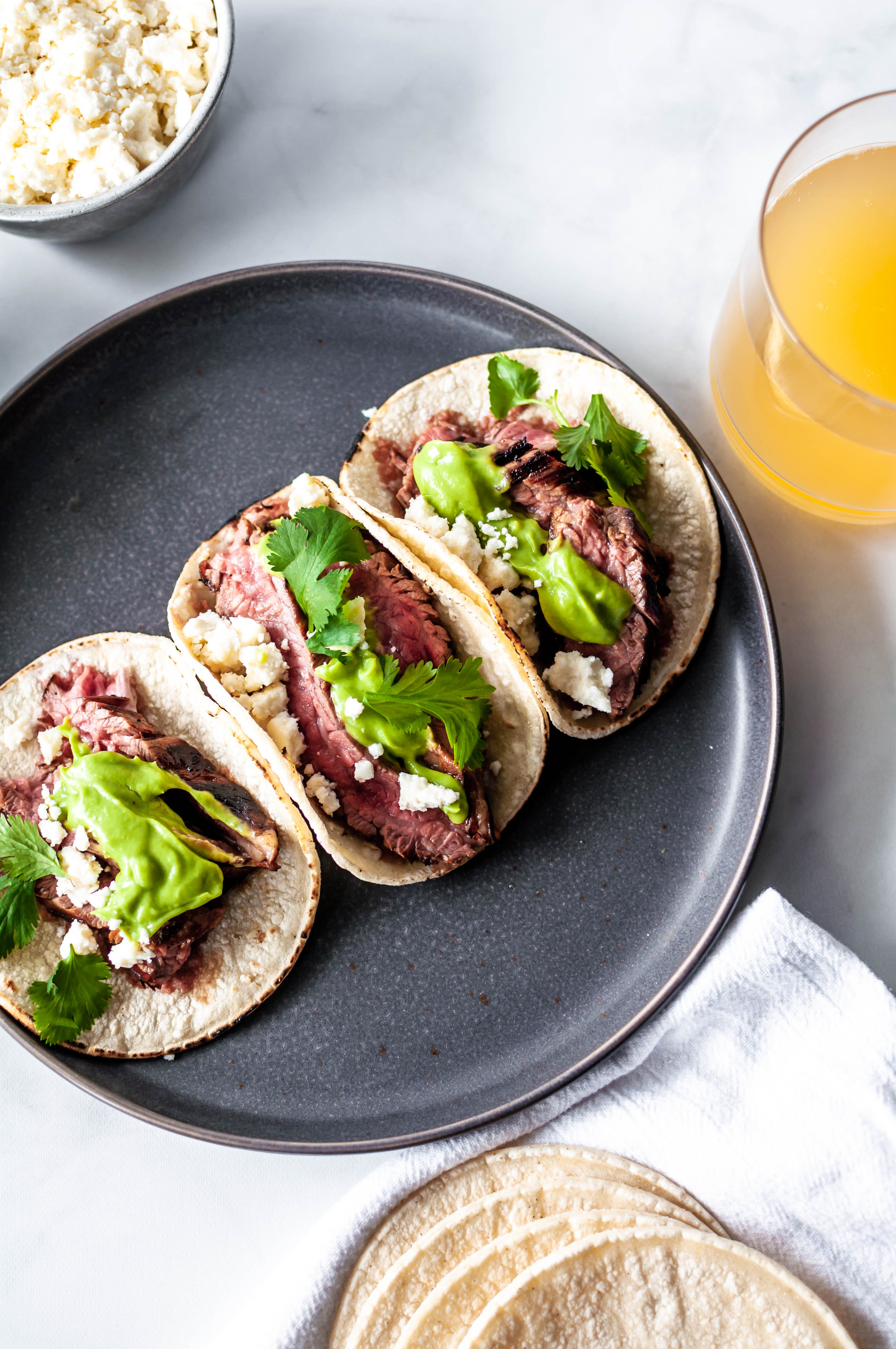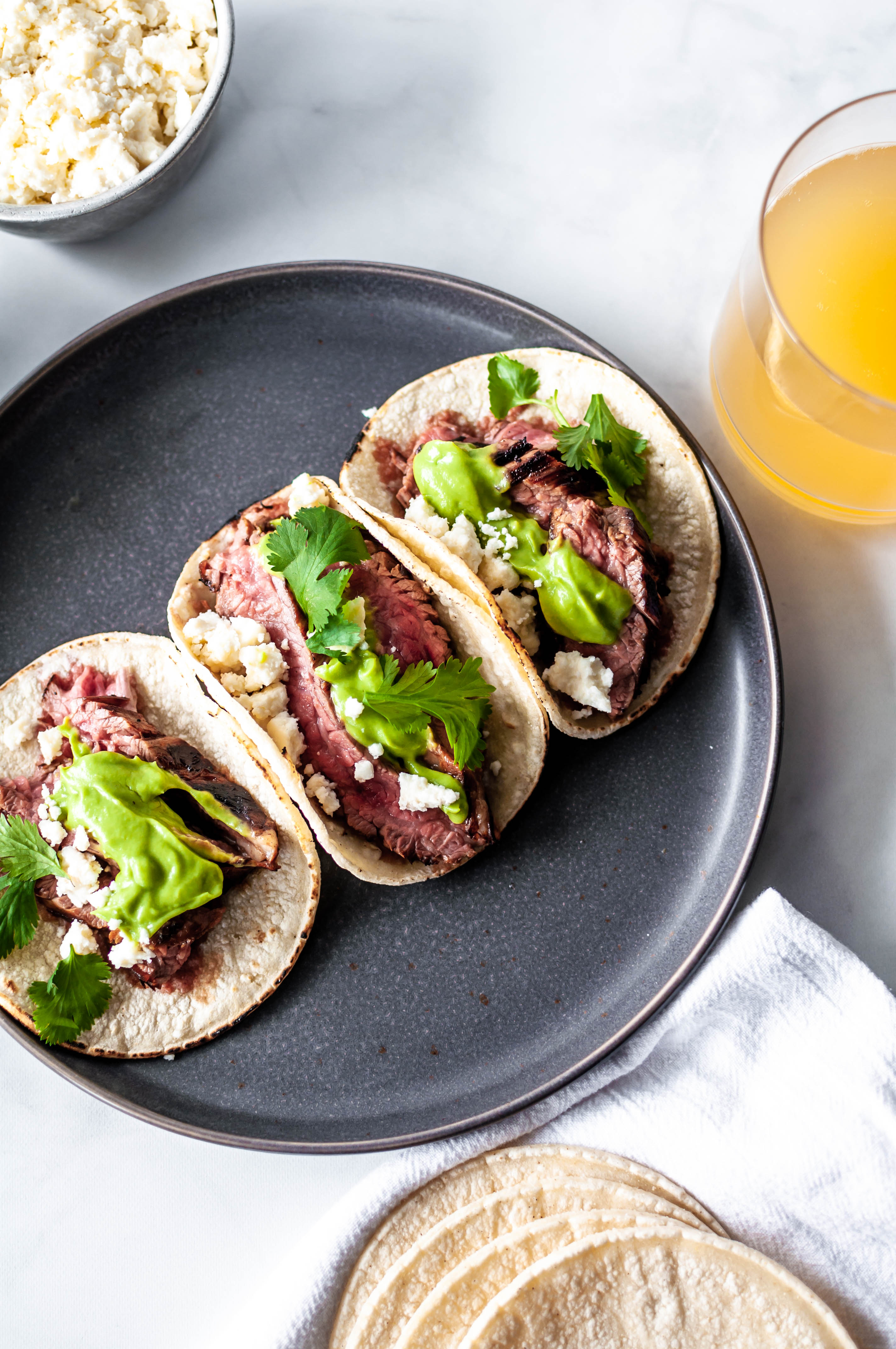 If you need a side dish, this is a winner.