Who loves butter? This girl does. Whether it's spread on bread, baked in cookies or dolloped on veggies it's kind of the king of all condiments. Am I right? But sometimes butter can get boring. So let me introduce you to the spectacular world of compound butters. Basically, a compound butter is softened butter mixed with your choice of herbs. It's delicious, creative and ups your flavor game.


When I started brainstorming some flavor combinations I realized I wanted to go beyond the basic herb + garlic + butter basics so I looked around my fridge to see what else I could add to jazz it up even more.
I spied cilantro and limes and knew I had chipotle in adobos in my pantry because I buy an extra can every time I have them on my grocery list so that I always have them stocked (and I recommend you do too) and a fun Mexican twist on a classic condiment was born.
This Cilantro Chipotle Compound Butter is packed with cilantro, lime zest, grated garlic and chopped chipotle peppers. The peppers give it a spicy, smoky kick while the lime zest helps mellow out the spiciness. The cilantro adds some much needed freshness.


We chose to use the Cilantro Chipotle Compound butter on grilled steaks this time around but I have lots of plans for this pretty little speckled stick of butter.
It would be so tasty on grilled corn on the cob then sprinkled with queso fresco. Or pair it with butters best friend, bread. Slather it on some crusty French bread then throw it under the broiler until golden brown. Then melt a bit more and brush it on the bread again for good measure.
Be creative and mix up your own combinations too. Use what you have at home as inspiration.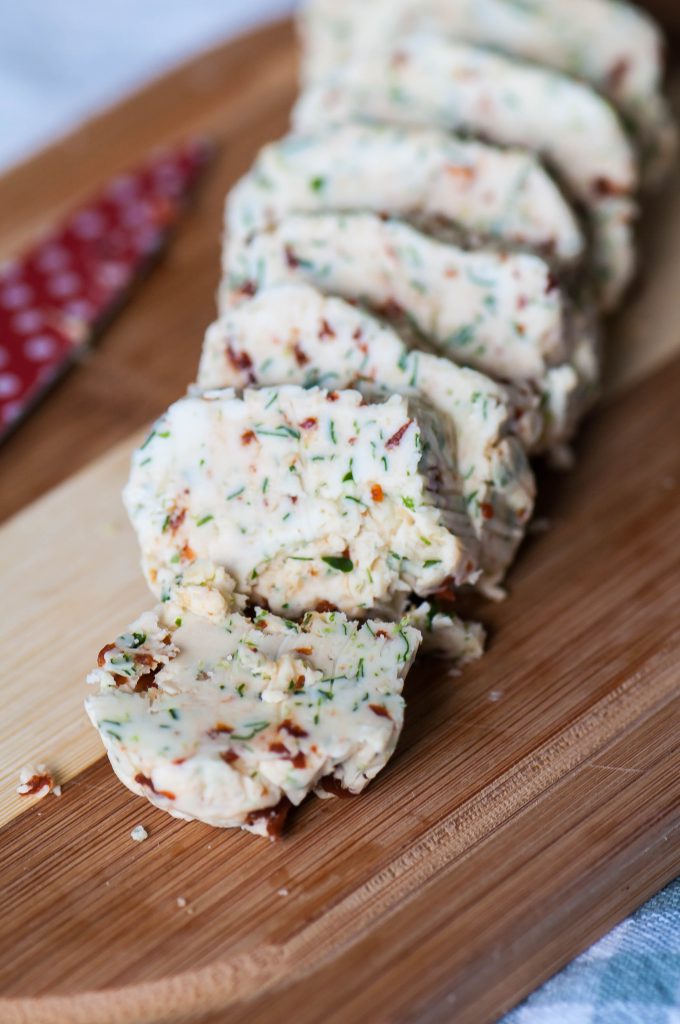 Cilantro Chipotle Compound Butter
2016-05-30 02:48:58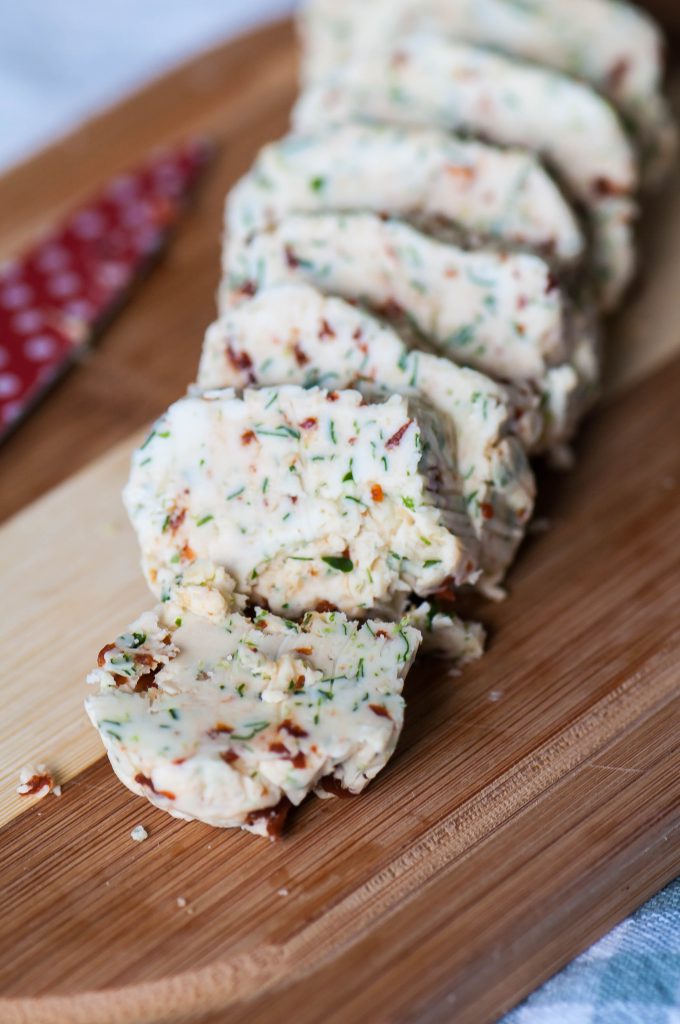 Ingredients
1 stick butter, softened
1 chipotle pepper, finely diced
1 Tbsp. finely chopped cilantro
1 garlic clove, grated
Zest of 1 lime
Instructions
In a small bowl, mix the softened butter, chipotle pepper, cilantro, garlic and lime zest.
Lay out a piece of saran wrap or wax paper and dump butter onto it. Wrap up the long sides and gently form it into a log shape similar to the size and length of a stick of butter. Wrap up the edges and place in the refrigerator until ready to use.
Meg's Everyday Indulgence https://www.megseverydayindulgence.com/