Start your morning off right with this Pineapple Peach Sunrise Smoothie. Tropical and refreshing to brighten your day.
Smoothies are a favorite breakfast around here. I love getting a huge portion of fruits (and veggies sometimes) all in one shot. My kids love smoothies as well so they get a ton of servings of their necessary fruit too. Noah loves grabbing all the frozen fruit, yogurts and mix-ins out and creating his own. It's a great way to have fun in the kitchen while keeping it healthy.

I usually have a smoothie 2 or 3 times a week for breakfast and my favorite go to is this Peanut Butter and Jelly Smoothie but sometimes I like to mix it up. The weather has been unseasonably warm the past few days and I was feeling tropical so I decided to make up something new to satisfy my smoothie craving this weekend. In comes the Pineapple Peach Sunrise Smoothie.
Pineapple and a tangerine bring a bright, citrusy punch while peaches, bananas and vanilla Greek yogurt bring some sweetness and add a smooth texture. I always like to add chia seeds and flaxseed meal to my smoothies to bump up the fiber, protein and health factors.
If you don't have chia and flaxseeds, or don't want to add them you can go ahead and skip them as they don't add any flavor but I definitely recommend it. I used water to thin it out and keep the calories down.


This smoothie is just so sunshiny and puts you in a good mood. It will make you feel like you are on a tropical island sipping a healthy yet delicious drink.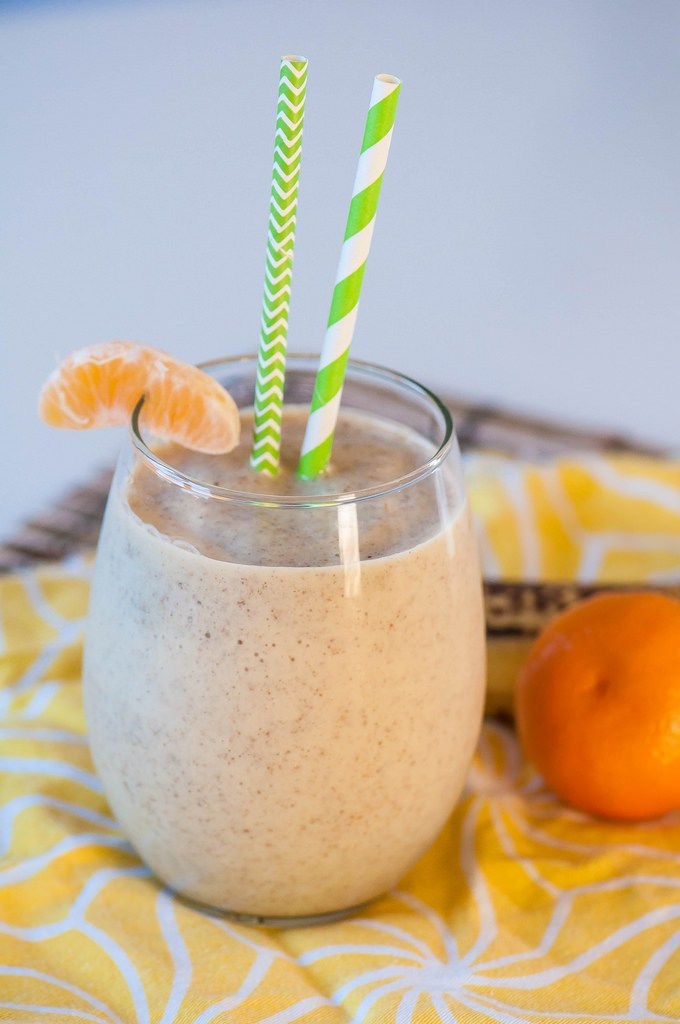 Pineapple Peach Sunrise Smoothie
2016-02-22 01:41:11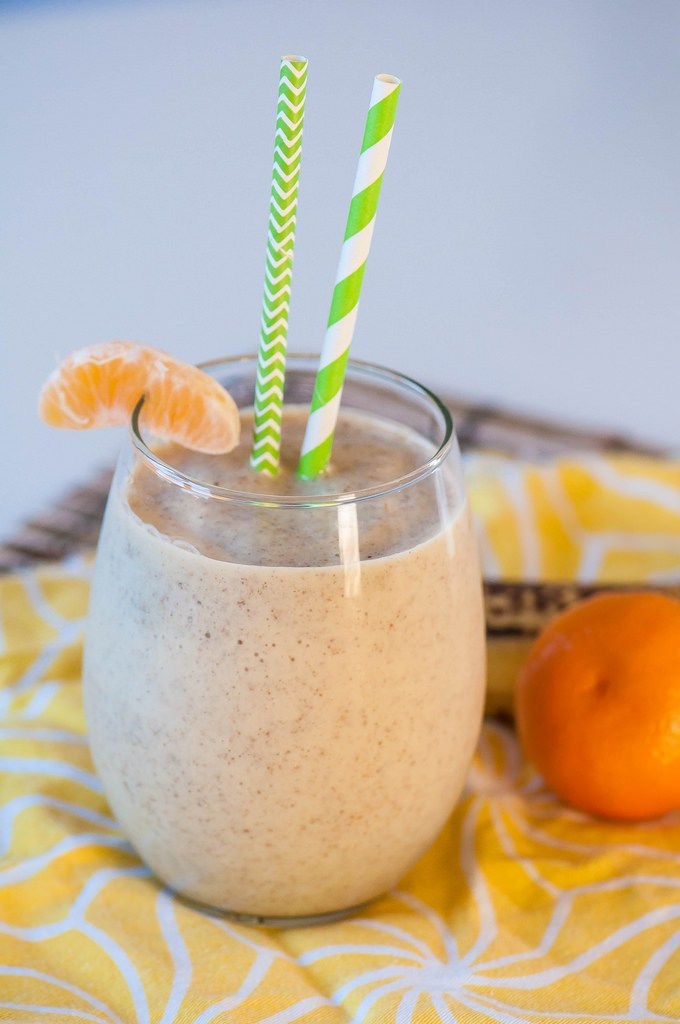 Ingredients
1 banana
1 cup frozen pineapple
1/2 cup frozen peaches
1 tangerine, peeled
1 Tbsp. flaxseed meal
1 Tbsp. chia seeds
1/2 cup water
1/2 cup vanilla Greek yogurt
Instructions
Combine all ingredients in a blender and blend until smooth and creamy.
Meg's Everyday Indulgence https://www.megseverydayindulgence.com/