Thai Iced Coffee is perfectly sweet and creamy. Simple cold coffee and sweetened condensed milk make a simple, delicious way to start your morning.
Hi, my name is Meg and I'm addicted to iced coffee. Even when it's 10 degrees outside.
And this Thai Iced Coffee now officially owns me. I've only been drinking coffee for about a year now but I wonder daily why it took me so long. Well, I know why. I never liked the taste and it took me a long time to finally acquire a love for it but I really needed to kick my soda habit but I still required caffeine in order to function like a polite grown up.
Apparently, growling at people isn't acceptable. Coffee has actually made me a morning person and I get up way before the rest of my family to have some time for myself. That also majorly helps me adult.
I've found that while I'm ok with hot coffee I really prefer iced coffee. Especially when it's cold brewed since the acid in coffee often upsets my stomach. The original recipe called for making the coffee hot then letting it chill which you can totally do but I did cold brew mine for this recipe since that's my preference.
It shouldn't really change the flavor all the much either way, as long as you brew it strong. It will just be a bit more acidic if you brew it in the traditional manner.
I admit, I usually add a good amount of flavored creamer to my coffee since I still don't like a super strong coffee taste but I love that with this coffee I don't have to do that. Mind you, it's still has a lot of sugar and sweetness from the condensed milk and granulated sugar but you get a stronger coffee taste that is still smooth and creamy.
I like to mix up the sweetened condensed milk ahead of time so all I have to do when I crawl out of bed in the morning is pour the coffee and milk mixture over ice, sip and wait for the buzz to hit.
Lazy much?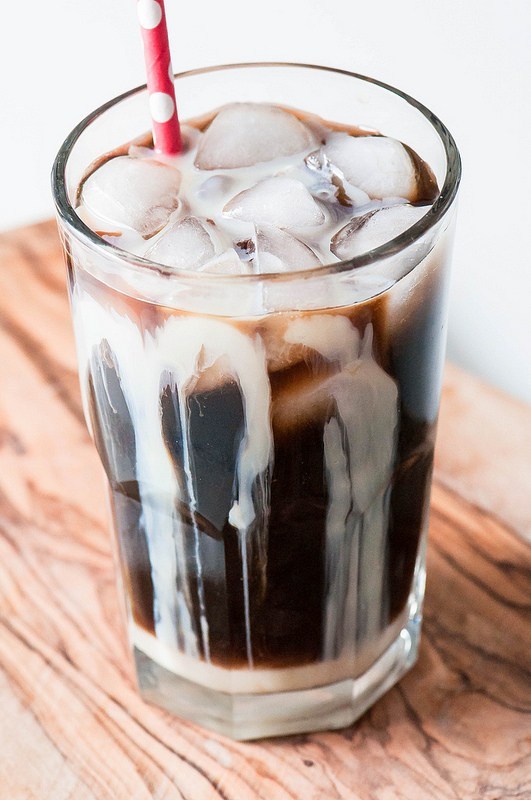 Thai Iced Coffee
2016-02-06 03:20:14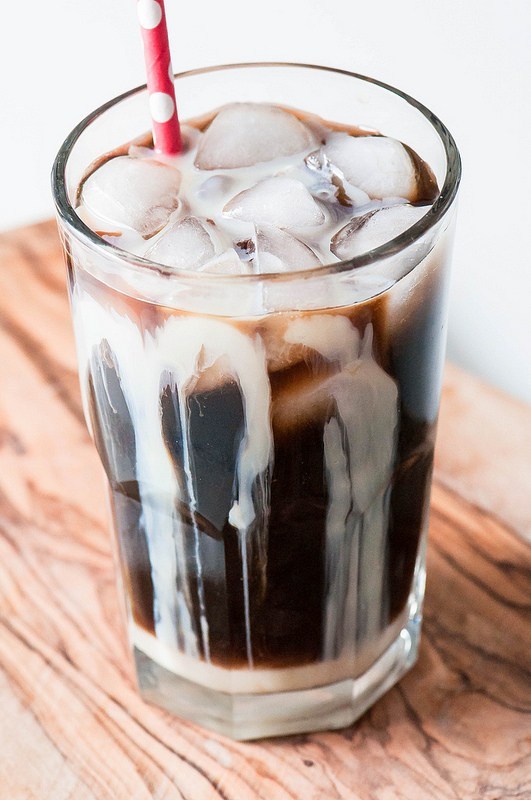 Ingredients
4 cups strongly brewed coffee, chilled
1/2 cup granulated sugar
3/4 cup sweetened condensed milk
1/2 cup half and half
Instructions
Stir together coffee and sugar until dissolved.
Mix together sweetened condensed milk and half and half. Fill a tall glass with ice then three-quarters full with coffee. Pour in milk mixture to fill glass. Stir and enjoy.
Adapted from
The Best of Regional Thai Cuisine
"> The Best of Regional Thai Cuisine
Adapted from The Best of Regional Thai Cuisine
Meg's Everyday Indulgence https://www.megseverydayindulgence.com/