How do you Super Bowl? Do you watch it for the game or the commercials? Or are you just there for the food? I'm usually a commercials and food kind of gal but as the years go by I'm starting to not even care about the commercials.
I'm writing this as we watch and I'm so not impressed this year. Womp womp. But I did just eat pizza and wings so not all is lost. You know what else would have been great to share before the game? These Slow Cooker Cherry BBQ Ribs. Totally dropped the ball on that one. Pun intended.
We are totally addicted to ribs and love smoking them all summer long so naturally during the winter we get a hankering for them every once and awhile. But with inches of snow on the ground and crazy winds, that's so not happening. In comes these Slow Cooker Cherry BBQ Ribs.
These bad boys are cooked in the slow cooker with homemade cherry barbecue sauce then brushed with more sauce and broiled for a crispy, caramelized texture. They literally fall off the bone in the most perfect way.


The homemade Cherry BBQ sauce is slightly sweet from cherry preserves and brown sugar but it still carries a nice zing due to the addition of balsamic vinegar. Ketchup brings the traditional tomato flavor and helps round out the sauce nicely. It's sweet, zippy, sticky and it comes together in a snap. Make sure you have extra napkins.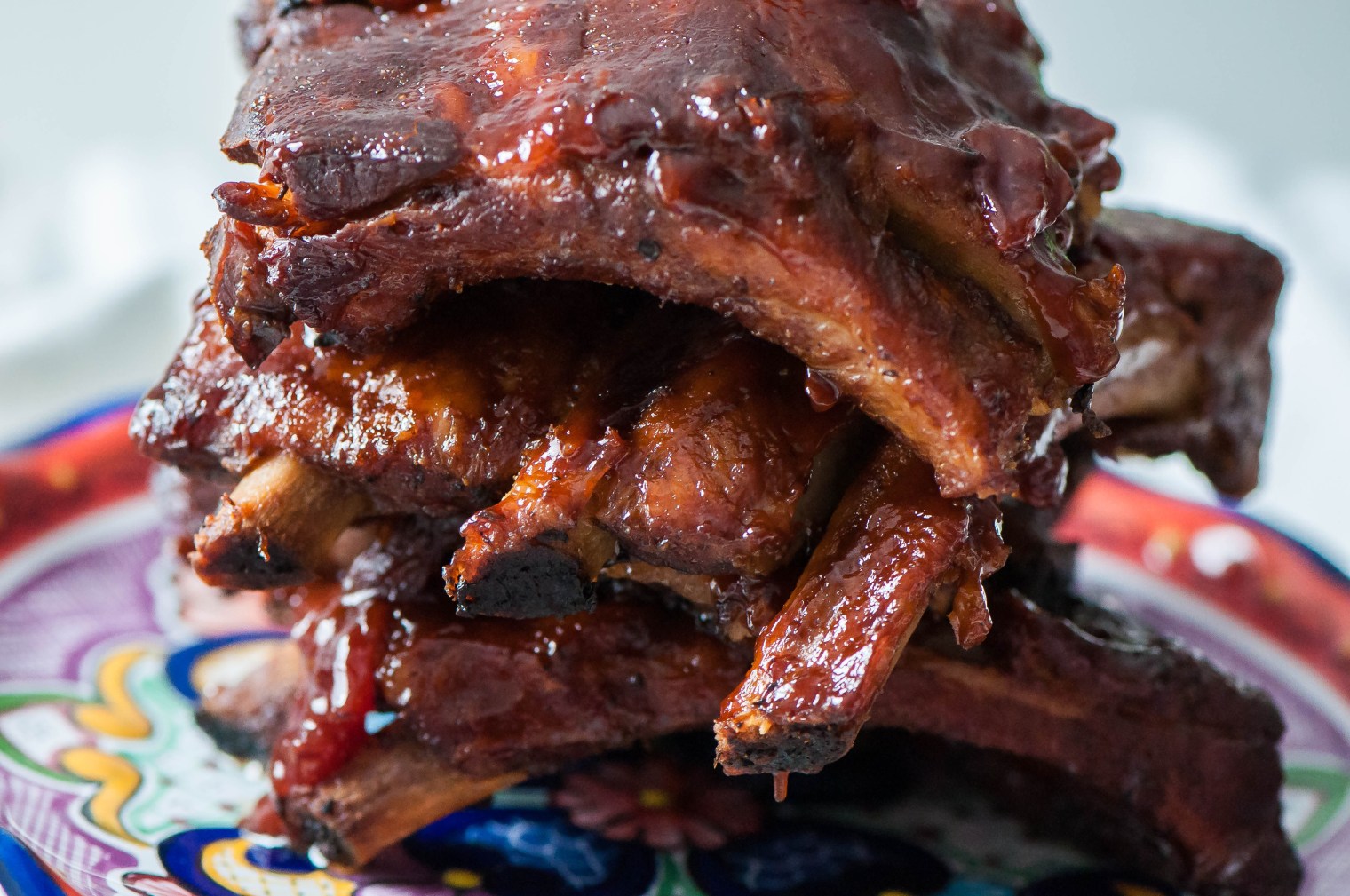 Slow Cooker Cherry BBQ Ribs
2016-01-24 19:27:00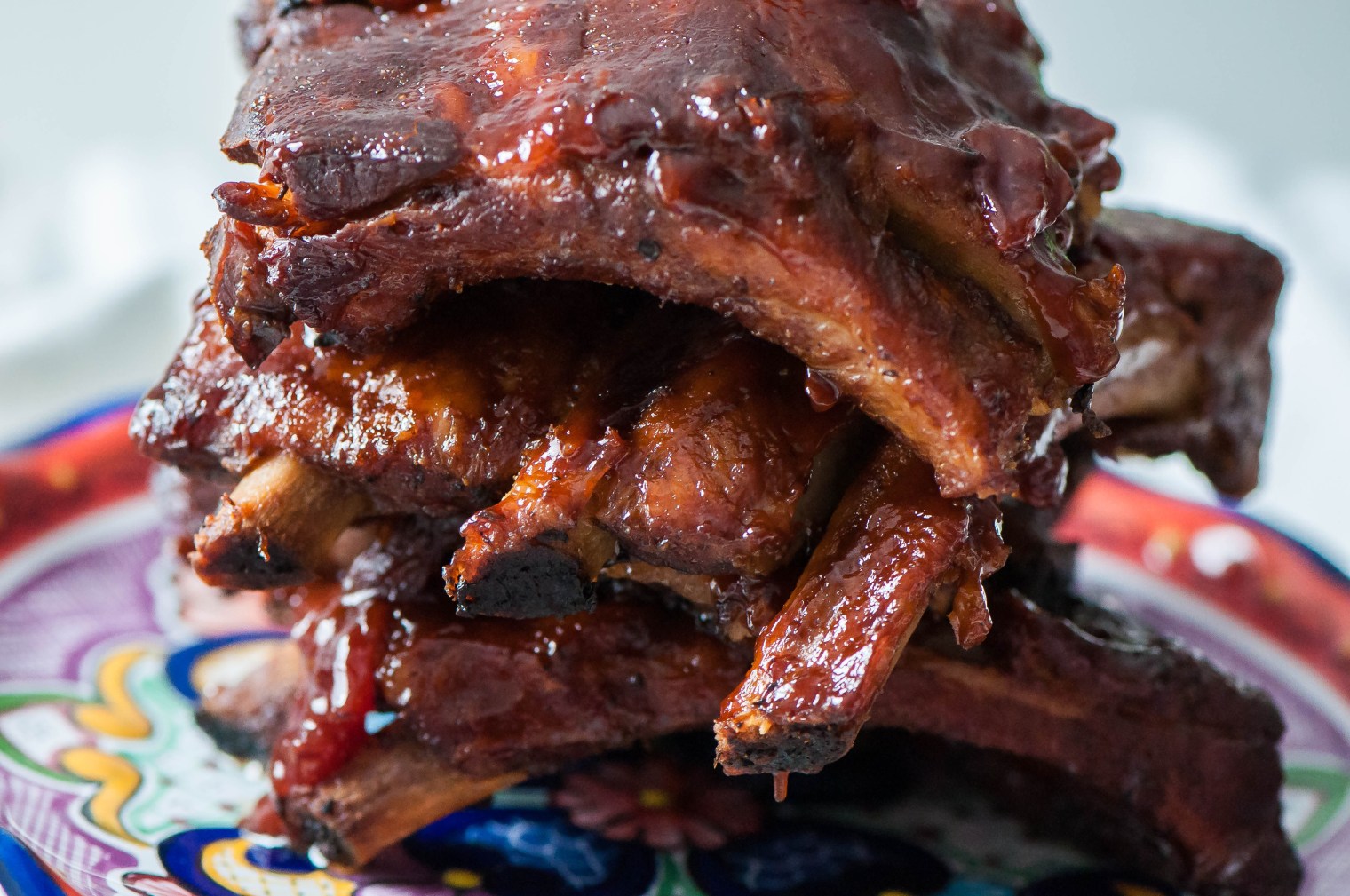 Ingredients
1 rack baby back ribs, cut into pieces (about 3-4 ribs each)
Salt and pepper
1/4 cup + 2 Tbsp. cherry preserves
3/4 cup ketchup
1 Tbsp. mustard
1 Tbsp. Worcestershire
2 Tbsp. balsamic vinegar
1/4 cup dark brown sugar
1/4-1/2 tsp. red pepper flakes
Instructions
Generously salt and pepper the ribs and place in the slow cooker.
In a bowl, combine remaining ingredients and stir well. Reserve 1/3 cup sauce in the refrigerator. Pour remaining barbecue sauce over the ribs in the slow cooker and spread so they are covered.
Cook on low for 6 to 8 hours.
Preheat broiler. Remove ribs from slow cooker and place on a foil lined baking sheet. Brush with reserved sauce and place under the broiler for 2 to 3 minutes, or until it starts to caramelize and brown.
Meg's Everyday Indulgence https://www.megseverydayindulgence.com/