Now that summer has arrived and it's finally getting warm, I am trying to keep the oven off as much as possible. That means lots of grilling and salads. We like to mix it up and create all kinds of unique salads so that we don't get bored.


This salad is a little fancy and a lot delicious. Raspberries have been so delicious lately and they were super cheap at the grocery store recently so I may have bought 5 containers. In my house, that's only about a 3 day supply but I managed to save 2 so that I could play around with a dressing and salad that would make them the star.
But let me tell you, it was difficult keeping my children's grubby little hands off of them. Look at this poor, undernourished girl begging by my photo set up for a raspberry and walnut.
She was so not happy when I moved her hand out of the shot.
Don't you feel bad for her?
Just FYI, I let her have one. Anyway, now that I'm done being a mean mommy….


I used to think I didn't like fruit in salad…until I actually tried it. Turns out it's good. Funny how that works, huh? I love the combination of the sweetness of the raspberries and saltiness of the feta. And I always need a crunch in my salad so walnuts were the perfect addition.


I also marinated a couple of boneless chicken breasts in the dressing which resulted in incredibly moist chicken off the grill. The chicken combined with the salad made for a perfect summer meal.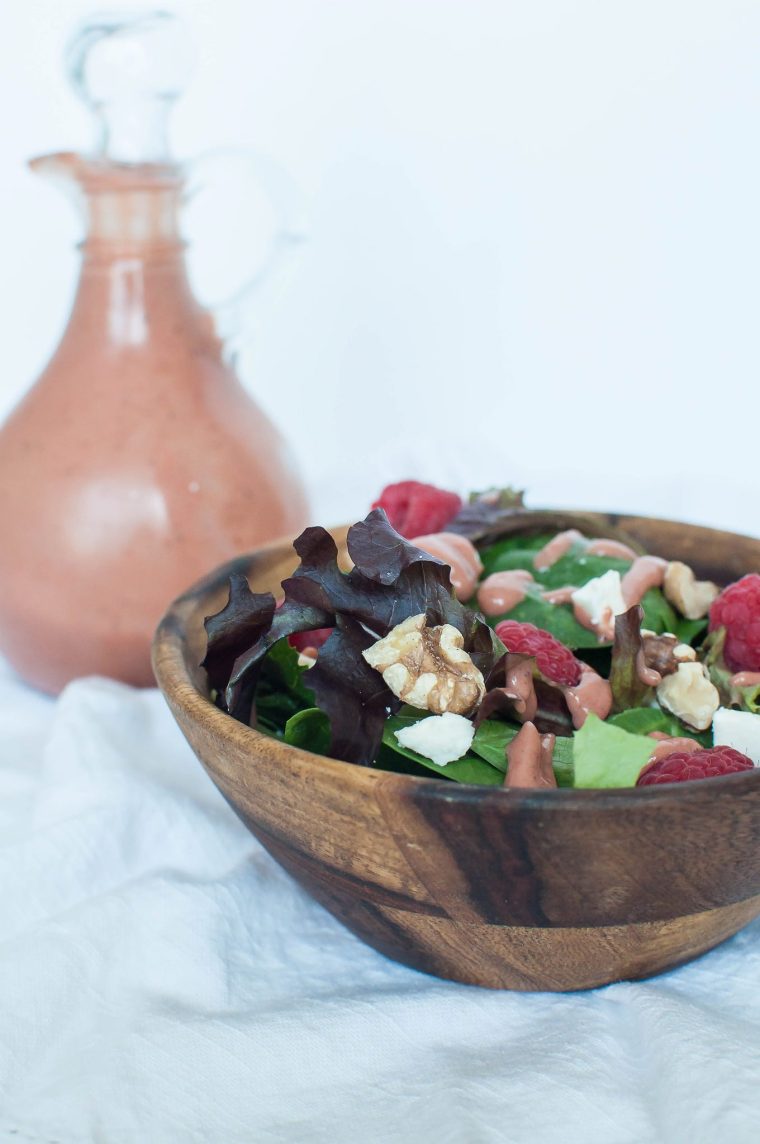 Raspberry Feta Salad with Raspberry Balsamic Dressing
2016-02-23 18:47:55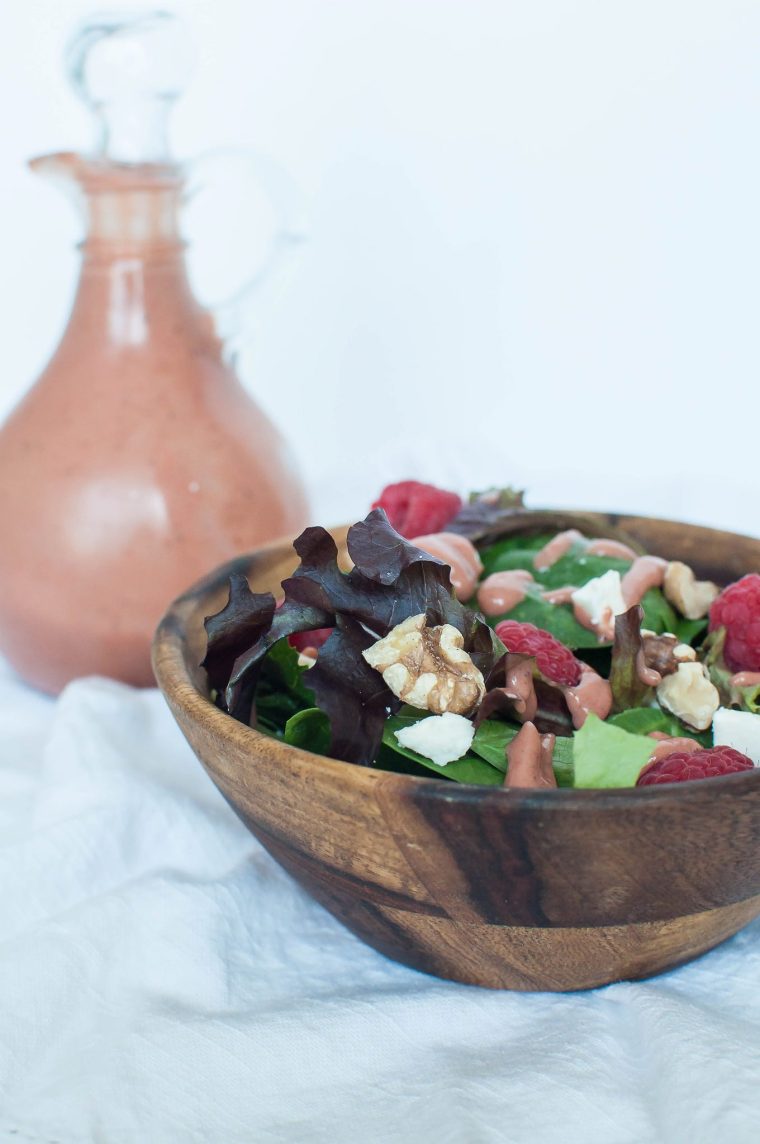 For the salad
8 cups mixed greens
6 oz. raspberries
1/2 cup feta
1/2 cup walnuts, toasted and roughly chopped
For the dressing
3/4 cup fresh raspberries
1/4 cup balsamic vinegar
1/2 cup olive oil
1 tsp. raw honey
1/4 tsp. salt
1/4 tsp. pepper
Instructions
Place all the dressing ingredients in a blender or food processor and blend until smooth. Place in an airtight container and refrigerate until ready.
In a large bowl add mixed greens. Top with raspberries, feta and walnuts then lightly toss. Drizzle with desired amount of dressing and serve.
Meg's Everyday Indulgence https://www.megseverydayindulgence.com/