Did Easter just sneak up on you guys? I did for me and I'm totally scrambling to get everything we need before heading out of town. I have searched this whole darn city for Cadbury Eggs and I can't find them anywhere.
The caramel or chocolate filled ones are aplenty but the originals have all been snatched up. Joel is going to be pretty disappointed with the bunny this year.
It wouldn't be disappointing if the Easter bunny brought this pie for dessert though. Especially considering it can be whipped up in about 30 minutes with very little ingredients. It does use several pre-packaged or pre-made ingredients but they are ones I'm down with so I went for it.


I have to say I'm not a huge fan of banana pudding but in pie form, yep and yep. I'll take it. I love me some pie crust.
Creamy vanilla pudding, sweet bananas and the crunch of vanilla wafers is something magical when dumped into a crust to create this Banana Pudding Pie. This will be the perfect pie for a hot summer night as it requires little baking, quick assembly and is cool and refreshing.
Need another easy, Springy dessert idea for Easter? My all-time favorite dessert, Lemon Hush is always a hit. Please ignore the horrible lighting, it's on my list to update soon. Any excuse to make dessert, right?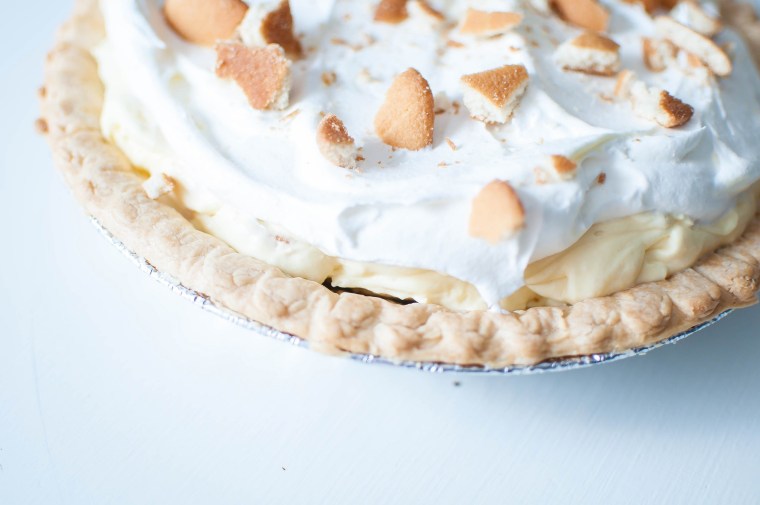 Banana Pudding Pie
2016-01-30 02:04:08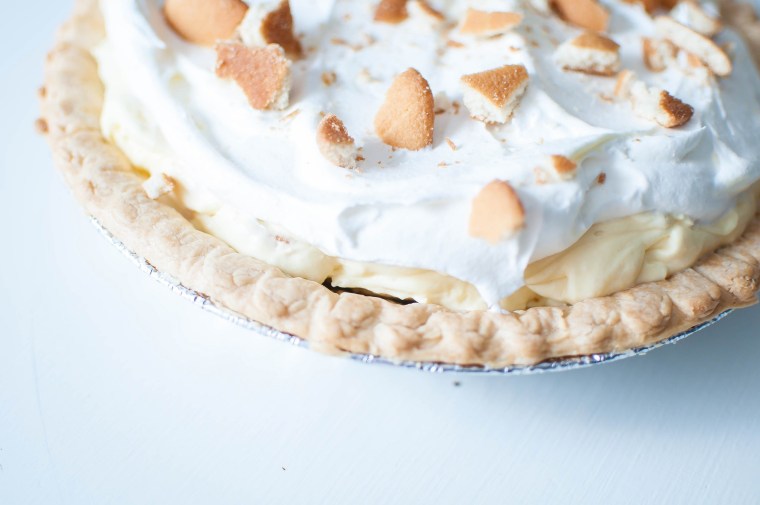 Ingredients
1 (9 inch) pie crust, prepped, baked and cooled
2 cups chopped vanilla wafers, divided
2 small bananas
juice from one lemon
1 (8 oz.) container Cool Whip, divided
1½ cups milk
1 (5.1 oz.) box instant vanilla pudding
Instructions
Slice bananas into thin slices then toss with lemon juice, set aside. Meanwhile, whisk together milk and vanilla pudding mix until thickened. Gently fold in half of the Cool Whip, 1 cup of the vanilla wafers and the bananas.
Pour into cooled crust and refrigerate for 15 minutes. Top with remaining Cool Whip and sprinkle with remaining vanilla wafers.
Meg's Everyday Indulgence https://www.megseverydayindulgence.com/