Ugh, pregnancy can really be a bummer sometimes. I just got a call from my midwife telling me that my glucose level was a little high….a week after the test. Um, hello that would have been nice to know before now.
She said it would only take a day or two to get the results. So now I'm worried and feeling guilty for the sugar fest I embarked on during Noah and my birthday week. I'm going in this morning for the 3 hour test so wish me luck. I had to do this with Noah and everything was fine but I'm a worrier.
Well, one of the highlights of our sugary birthdays was this yummy, 4 ingredient fruit dip. I know fruit is delicious on its own but it is so much better dipped in a concoction of yogurt, cool whip, cake mix and sprinkles. So, so good. You could totally dip cookies or graham crackers in it too, I won't judge.
It pretty much tastes like you are dipping your fruit in cake batter. I don't really think anything else needs to be said.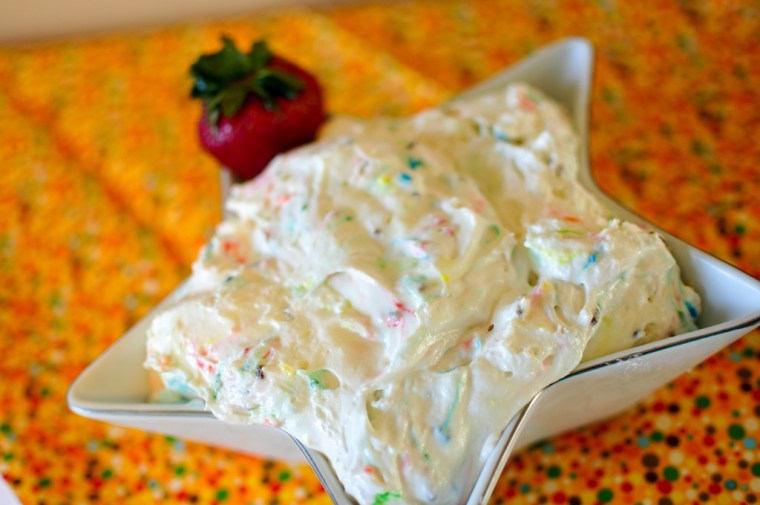 Funfetti Fruit Dip
2016-03-25 21:01:03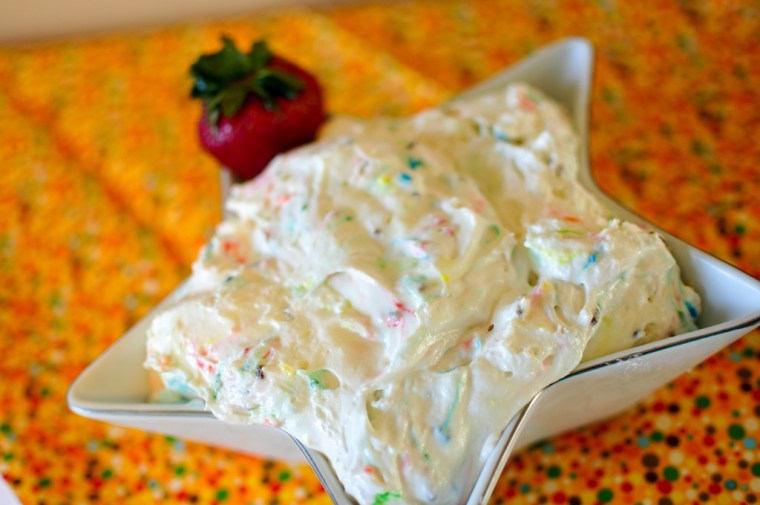 Ingredients
1 cup vanilla yogurt
2 cups Cool Whip Lite
3/4 cup funfetti cake mix
1 (1.75 oz.) bottle sprinkles
Instructions
Mix all ingredients together and chill until ready to serve.
Meg's Everyday Indulgence https://www.megseverydayindulgence.com/