These Spicy Lemon Chicken Wraps are going to be our official meal of summer. It's light, healthy, refreshing and doesn't heat up the house. Even Joel, who doesn't really like chicken all that much, loves these wraps.
The combination of the warm slightly spicy, citrusy chicken with the cool and creamy guacamole is just perfect. And what makes these even more perfect is that they can be thrown together in less than 20 minutes (not counting the time to marinate). Oh, and it doesn't dirty up too many dishes either…major bonus for the dishes man around here.
I served these delicious wraps alongside some grilled zucchini for a super simple, healthy weeknight dinner. And it didn't receive any complaints from the peanut gallery that it "tasted too healthy." All around win.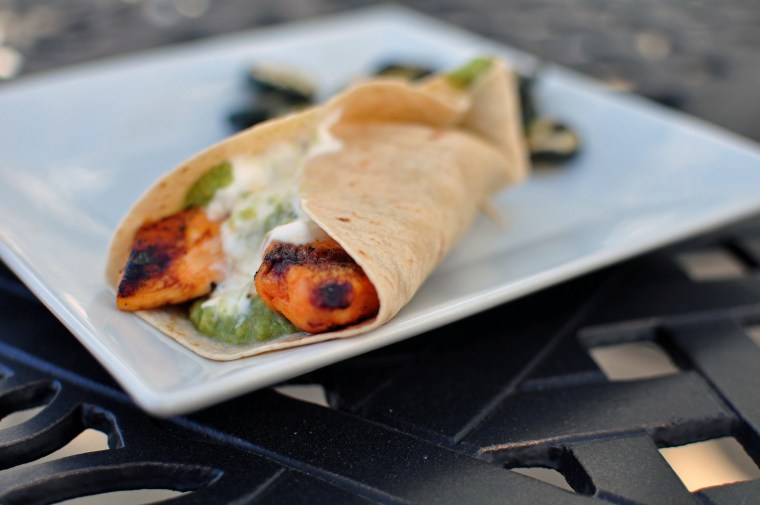 Spicy Lemon Chicken Wraps
2016-03-30 18:53:42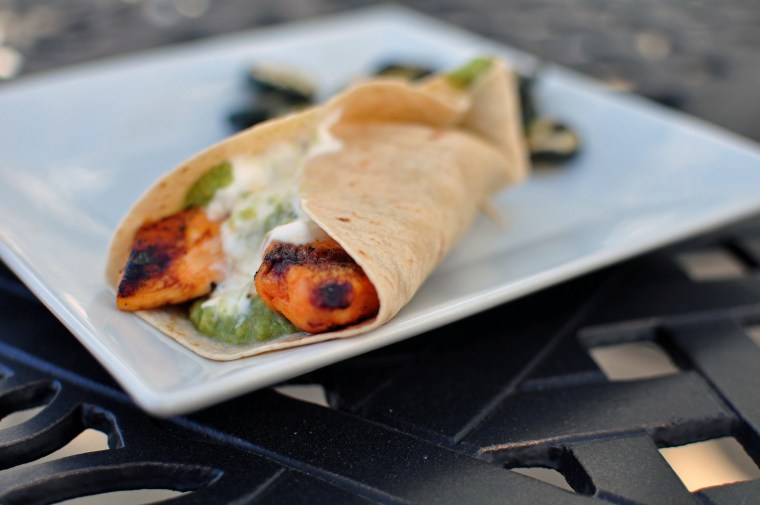 Ingredients
3 chicken breasts, sliced into tenderloins
1 lemon, squeezed
1 tsp. chili flakes
2 tsp. paprika
6 Tbsp. hot sauce
2 Tbsp. honey
5 Tbsp. olive oil
1 big pinch of salt
3 ripe avocados
1 big pinch of kosher salt
1 squeeze of lemon
sour cream, optional
tortilla wraps (I used whole grain, low carb)
Instructions
Combine the lemon juice, chili flakes, paprika, hot sauce, honey, olive oil and salt in a bowl. Place chicken in a ziplock bag and pour marinade over it. Seal and marinate in fridge for a few hours.
Meanwhile, mash the avocados, garlic, salt and lemon juice together. Let sit on the counter for an hour to let flavors mingle or refrigerate if you aren't eating within that time.
Grill chicken until no longer pink and juices run clear. Spread guacamole and a bit of sour cream onto a tortilla. Place chicken on top, wrap up and enjoy.
Adapted from The Londoner
Meg's Everyday Indulgence https://www.megseverydayindulgence.com/