Looking for the perfect cocktail to serve at all your spring and summer barbecues? Well, I'm sharing it with you today! While I can't report on the full tastiness of this because of that big news I told you on Friday I can say I sampled it before the wine was added and it was so yummy. I can only imagine how much more tasty it was with the Moscato.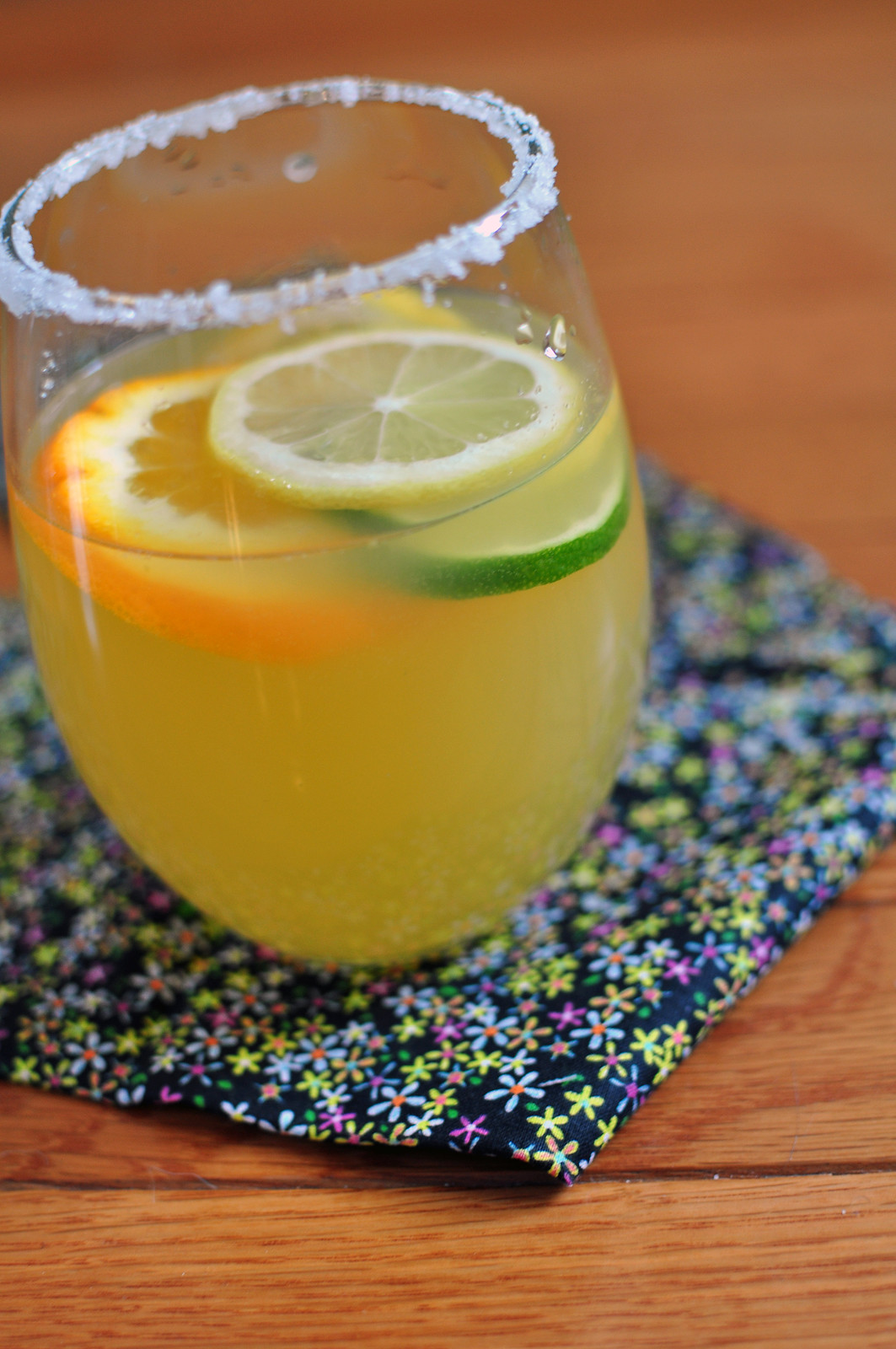 But, don't worry, I got the full report from the peeps I made it for and I totally trust their opinions! It was light, refreshing, citrusy, bubbly and (a bit to Joel's disappointment) not very boozy. It's a wine cocktail for goodness sakes, it's just supposed to taste good. That's what I think at least.
I personally really don't like the taste of any kind of alcohol and would almost always opt for a cherry coke over a cocktail. I'm not a big wine fan (and now you are wondering why I'm writing about wine) but if I am going to drink it, I like the fruity, bubbly, juice tasting variety. So, I know I would have liked the spiked version of this.
It was just amazingly refreshing and will be especially perfect once the hot, humid weather strikes! I can't wait to be able to try the full version of this.

Spring Sangria
2016-03-03 19:32:40
Ingredients
1 (750 mL) fruity white wine (I used Moscato)
3 cups lemon lime soda
2 cups pineapple juice
1/2 cup orange juice
Sliced lemons, limes and oranges
Sugar, optional
Instructions
In a large pitcher, stir together the wine, lemon lime soda, pineapple juice and the orange juice. Then gently stir in the slices of fruit.
Place the sangria in the refrigerator for about 2 hours and serve. This is something you don't want to make ahead of time because of the fruit. If you do need to make this more than two hours in advance, mix all the liquid ingredients together and chill. Then right before serving, add the sliced fruit.
If you want to pretty up the rims of your glasses, dip them lightly in water then in a shallow dish filled with sugar. Then fill 'em up and enjoy!
Meg's Everyday Indulgence https://www.megseverydayindulgence.com/