We can't forget about the lovable pups in our lives during the holiday season! We do not have a dog but we have lots of family and friends that do so I whipped up a batch of these cute little treats for all our dog friends.

I sent a mailing envelope full of them to my parents and then I received this picture back. It's kind of blurry but the gist is as follows: my parents were out of town so my brother was stopping by to check on the dogs. He saw a package on the steps and left it on the kitchen counter (unbeknowst to him, it is filled to the brim with doggie deliciousness). My parents come home to an empty, torn up envelope.
Somebody looks mighty guilty, but satisfied with herself at the same time. I think they enjoyed them.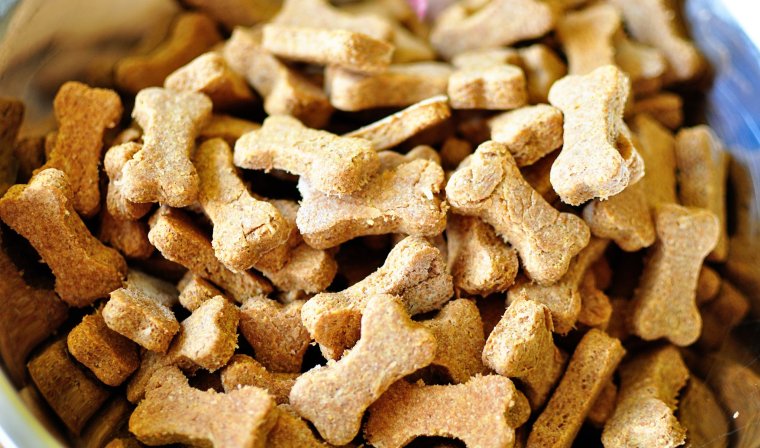 Peanut Butter Dog Treats
2016-03-29 12:20:30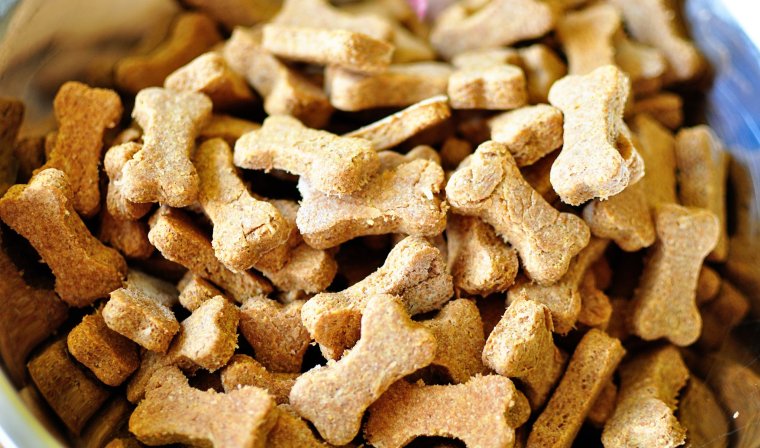 Ingredients
1 cup rolled oats
1/3 cup margarine or butter
1 cup boiling beef broth
3/4 cup cornmeal
2 teaspoons white sugar
2 teaspoons beef bouillon granules
1/2 cup milk
1/2 cup peanut butter
1 egg, beaten (or 2 eggs to make treats softer for older dogs)
3 cups whole wheat flour
Instructions
Combine rolled oats, margarine/butter, and boiling beef broth in a large bowl. Let stand and soften for 10 minutes. Thoroughly stir in cornmeal, sugar, bouillon, milk, peanut butter, and egg. Mix in flour, 1 cup at a time, until dough comes together.
Roll out dough to 1/2″ thickness. Cut out shapes with cookie cutter. Place on cookie sheet. They don't spread apart so you can fit a lot on a sheet.
Bake 35 to 45 minutes at 325 degrees, until golden brown. Remove from oven and let cool.
Meg's Everyday Indulgence https://www.megseverydayindulgence.com/