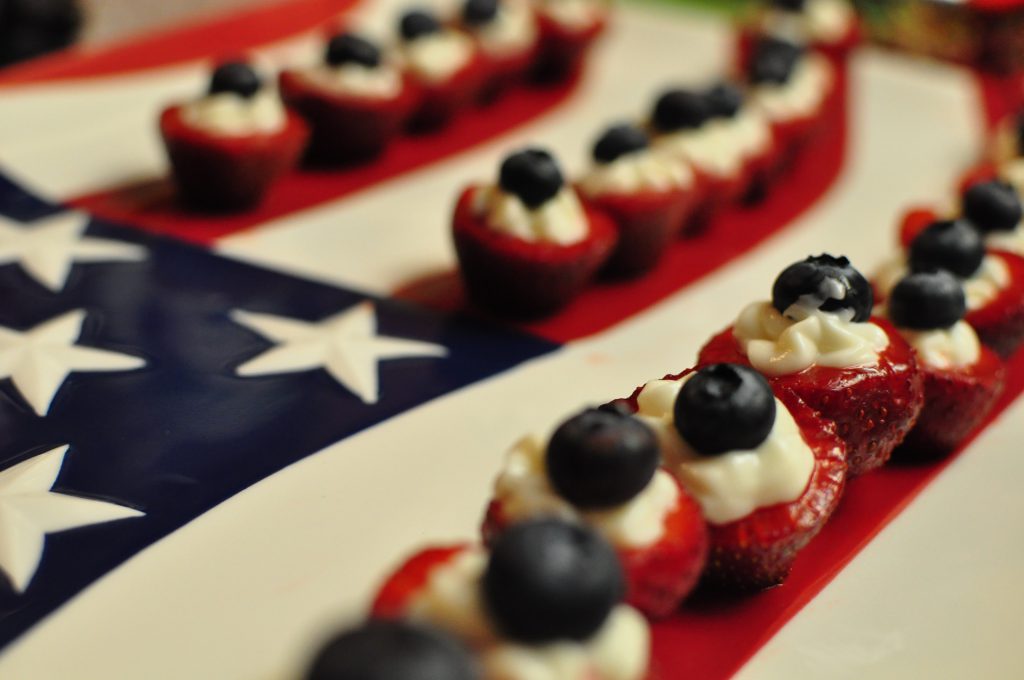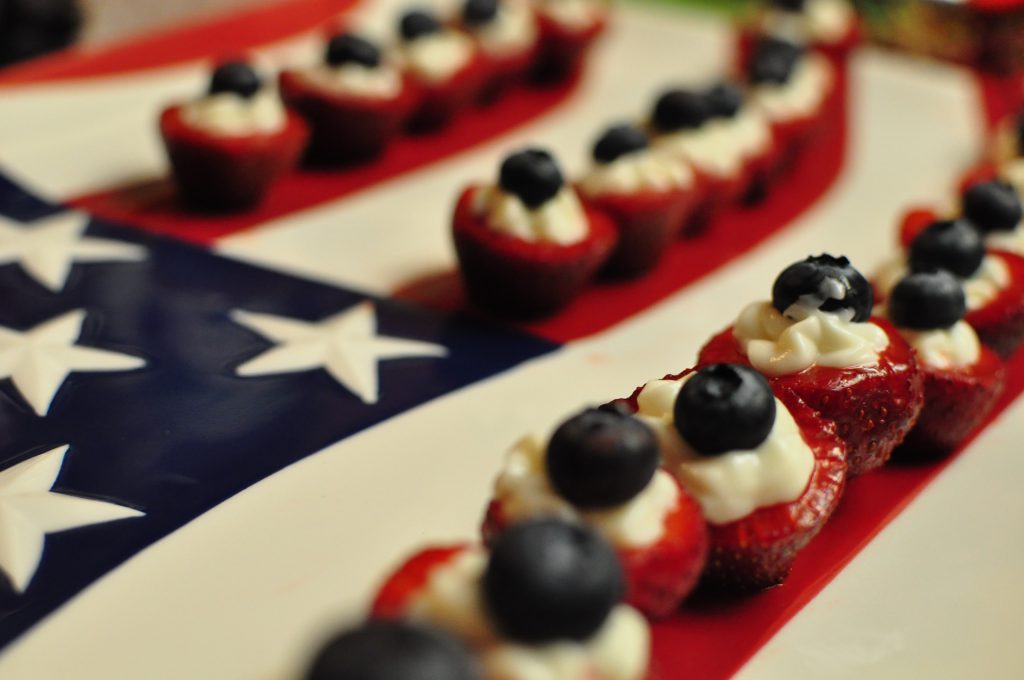 I am a perfectionist. I expect everything to be done just right (especially when I am doing it myself). I put way too much stress on myself because I won't let anyone help me, then it all builds up and I crack. This is something I'm trying to work on and admitting it should be my first step, right?
All this talk is currently in relation to Noah's upcoming FIRST birthday party. Of course everything has to be planned out weeks, if not months, ahead of time.
Everything has to be homemade and I usually won't accept any help that is offered (I'm stubborn too). My mantra is to "let people help and let things go" this time around. I'll let you know how that goes.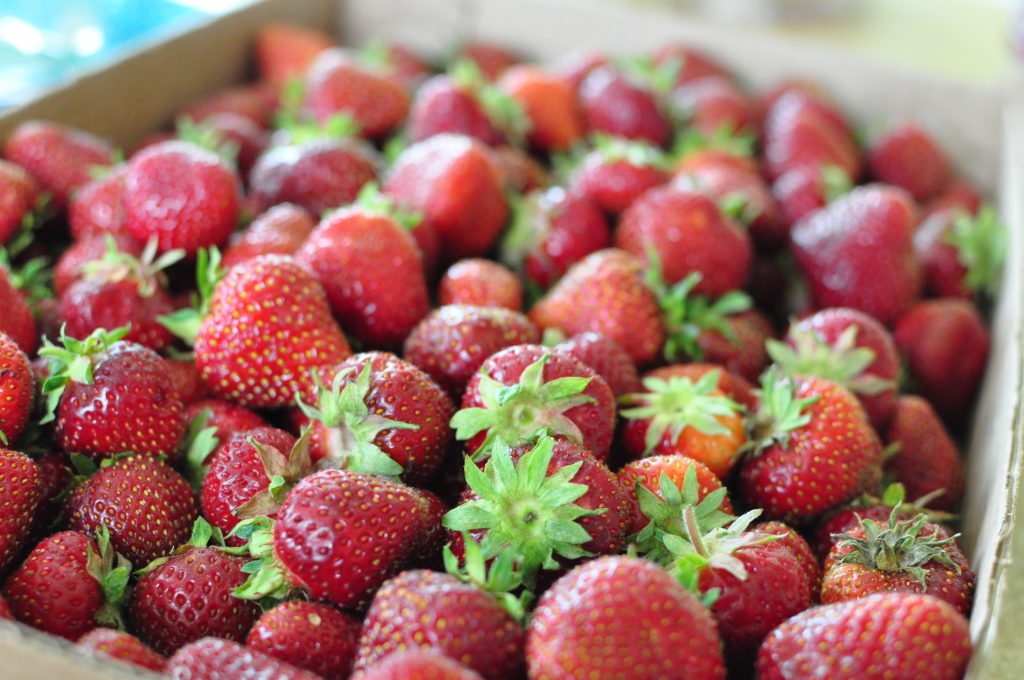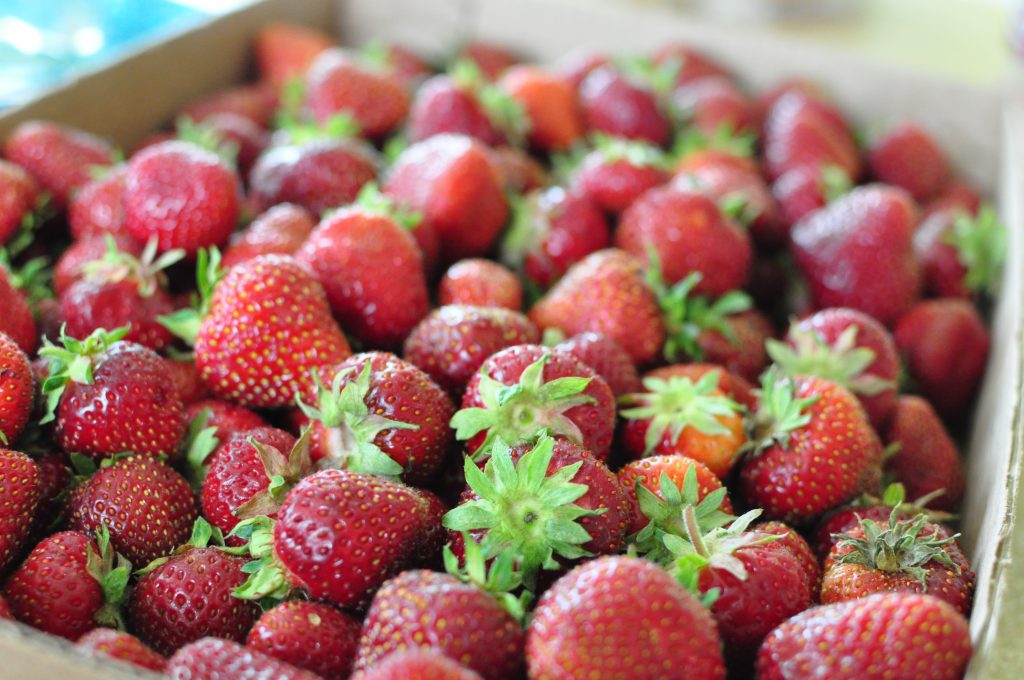 Well, with the festivities only weeks away my brain is on overload which quickly causes my stress level and blood pressure to rise. But when I saw these beautiful berries at Herzog's Country Fresh I knew that they would help melt the stress away, if only for a few minutes.
And what could be better than stuffing them with a cheesecake-like filling? Dipping them in chocolate too? Is that what you said? I thought of that but decided to use a little restraint but oh that would be good!
The original filling recipe tasted too much like plain ole' cream cheese to me so I added quite a bit more powdered sugar to sweeten them up. It turned out a little runny but was really yummy (like pumpkin roll filling if you have ever had it).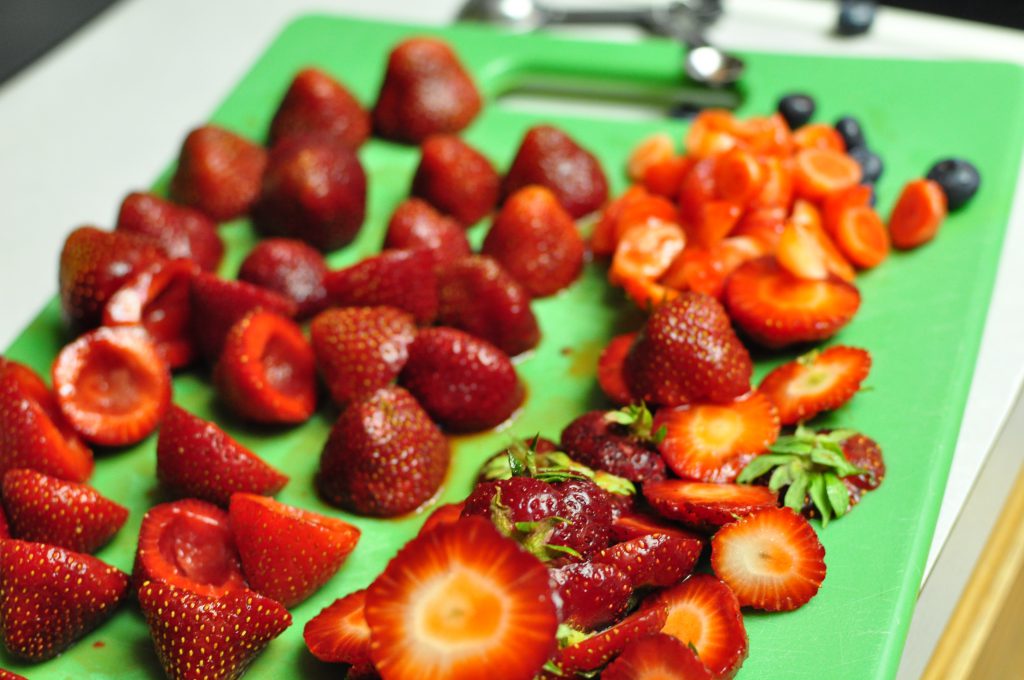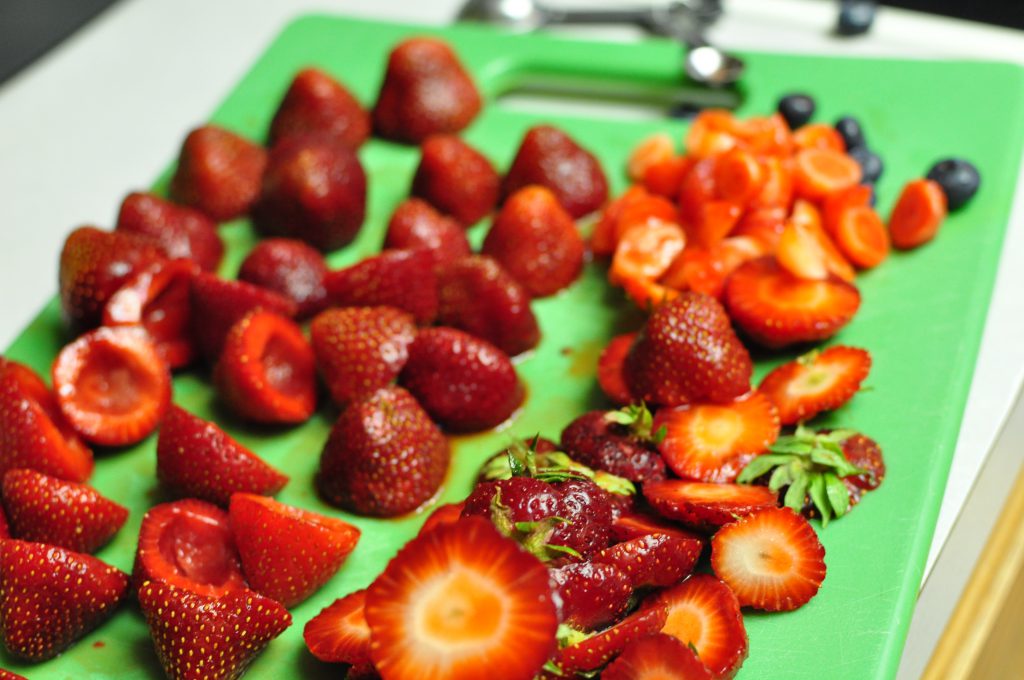 My strawberries were pretty small so I used a 1/4 teaspoon to scoop out the middles. Then I piped in the sweet cream cheese. Cut a bit of the bottom off of the strawberry before hand if you want them to stand up.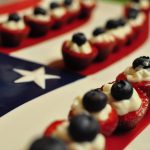 Print
Cheesecake Filled Strawberries
Cheesecake Filled Strawberries are a delicious and fun treat for the 4th of July or Memorial Day. Simple to make and so delicious.
Ingredients
12-24

strawberries, depending on size

8

oz.

cream cheese, softened

1/2

cup

powdered sugar

1/2

tsp.

vanilla extract

Blueberries
Instructions
Clean and dry strawberries. Slice off the top of the strawberries and scoop out some of the center of each berry. Set aside.

Mix together cream cheese, powdered sugar and vanilla extract. Place into a piping bag or a ziplock bag with a small bit of the corner cut off. Fill the strawberries with the cheesecake filling. Top each strawberry with a blueberry.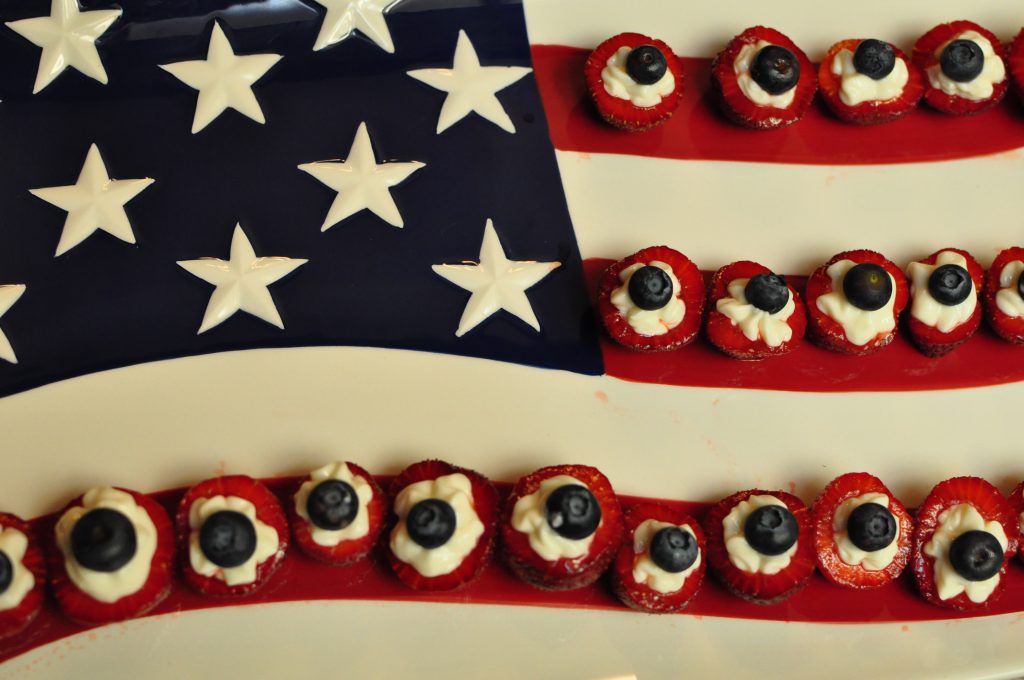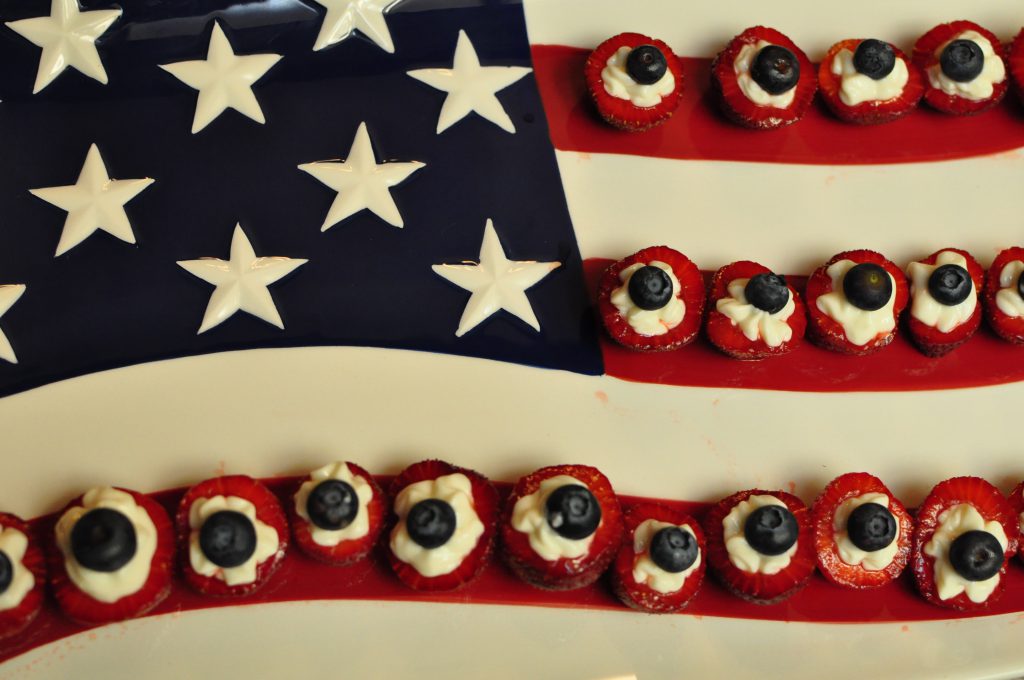 .