Popcorn is one of our favorite snacks so naturally we love breaking out the air popper on movie nights or just because. Most of the time, we eat it plain with a little salt but we do love to spice it up occasionally for a flavorful treat. Pizza popcorn has always been number one at our house but there's a new popcorn in town that may just take its place.


This garlic dill popcorn was inspired by a recent trip to Trader Joe's when we picked up one of their newest products, Pickle Popcorn. It literally tastes like a pickle. Noah loved it but I wasn't sold. I love pickles but it was just too weird for me. It got me thinking though and I decided to take the flavors of pickles without the tartness to create our next movie night munchies.


I used the same baking method as the pizza popcorn since we like the extra crunch it gets. After some experimenting, we found we like adding the dill after the baking as it keeps its fresh taste.
If you're making this for a crowd (or three popcorn lovers in our case) I recommend doubling the recipe as it will disappear in a flash.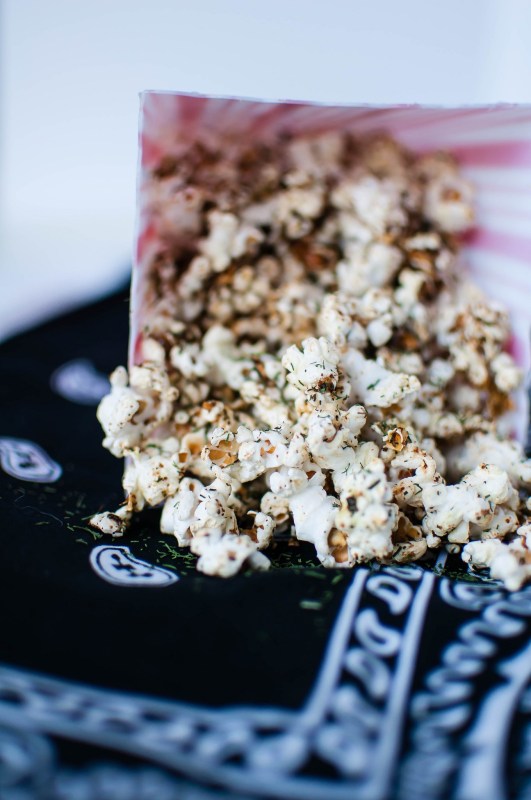 Garlic Dill Popcorn
2015-09-22 15:54:19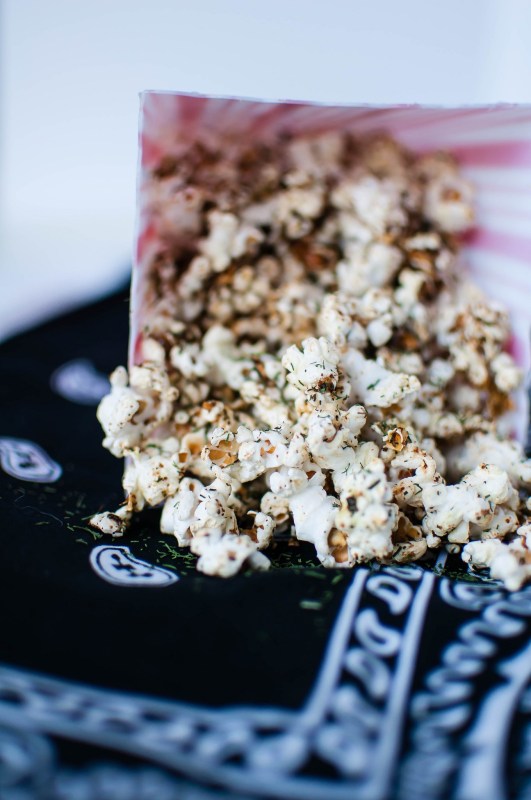 Ingredients
9 cups popped popcorn
1/2 cup butter, melted
1/2 tsp. kosher salt
3/4 tsp. garlic powder
1 1/2 tsp. dill weed
Instructions
Preheat oven to 350 degrees F. Place popcorn in a 13x9 pan. Mix melted butter, garlic powder and salt and drizzle over popcorn. Stir until thoroughly combined.
Bake for 15 minutes. Remove from oven and toss with dill weed.
Meg's Everyday Indulgence https://www.megseverydayindulgence.com/