We very rarely eat fast food around our house but when we do we always go for sandwiches or Chipotle. My meal of choice at Chipotle is always the chicken burrito bowl with brown rice, black beans and hot salsa.


A few months ago, my mom made a cilantro lime rice and black beans that was very similar to theirs and ever since, we have all been obsessed. Like eat it every two weeks or so obsessed. Now, if you know me, that's saying a lot since I rarely make the same thing without a few months in between. I enjoy variety and trying new recipes, but I always seem to crave this Copycat Chipotle Chicken with rice and beans.
I've always just made a simple Mexican rub that is really yummy but I was craving the real deal Chipotle copycat so I went on the hunt for something more similar to the restaurant, with chipotles in it of course, and this recipe I found on epicurious is so perfect. I changed it up a bit by removing the oil to make it healthier and adding lime juice because it just makes things like this better.


I also upped the amount of cilantro because I'm kind of addicted right now. I know cilantro is usually a love or hate herb for most people and I used to fall into the latter category but I kept trying it in things and I totally love it now. If you are a hater, you could leave it out with delicious results still.
Mmm, now I really wish we had a can of chipotles in adobo. Pretty sure they will become a staple pantry ingredient from now on.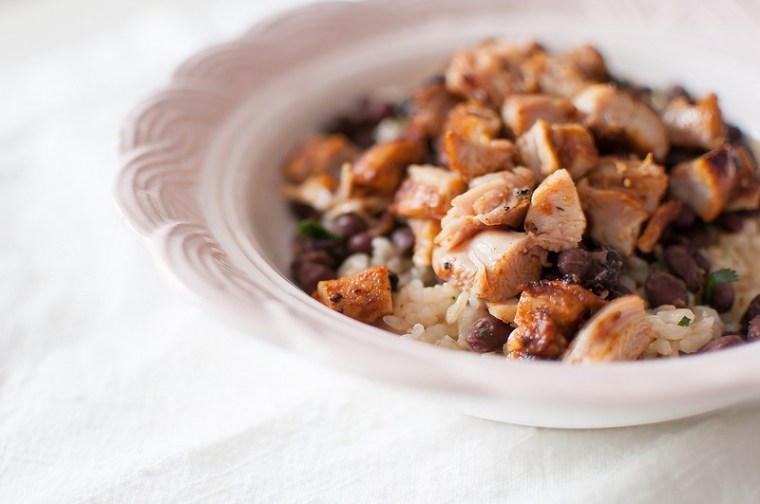 Copycat Chipotle Chicken
2015-10-03 18:18:44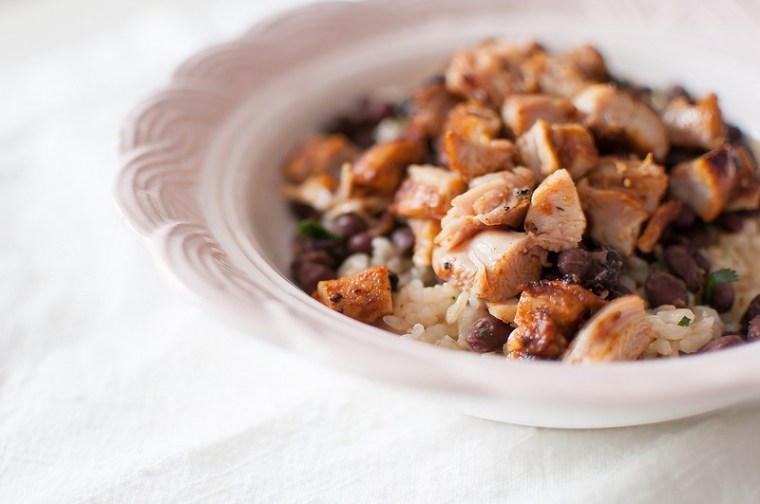 Ingredients
1/4 cup canned chipotle chiles in adobo
2 garlic cloves, pressed
1/4 cup roughly chopped fresh cilantro
1 tablespoon paprika
1 teaspoon ground cumin
1 teaspoon chili powder
1 teaspoon salt
1 lime, juiced
3-4 boneless chicken breasts or thighs, pounded to 1/4-inch thickness
Instructions
Combine all ingredients, except chicken, in a blender or food processor. Blend until completely combined. Place chicken and marinade in a large ziplock bag and squish around, ensuring all the chicken is covered. Place in refrigerator and marinade for 3 hours or up to overnight.
When ready to cook, preheat grill to medium-high heat. Grill chicken 3-4 minutes per side, or until cooked through and juices run clear. Dice and serve over cilantro rice and black beans.
Adapted from Epicurious
Meg's Everyday Indulgence https://www.megseverydayindulgence.com/