Guess what I did on Monday!?! I met Ree Drummond, The Pioneer Woman! She came to my hometown for her book tour so my friend Molly and I jumped on the chance to meet her and have our cookbooks signed!

We waited for almost 5 1/2 hours but we finally got to meet her and she was so sweet. I'm not one to wait in line but it was definitely a fun experience and was worth it to meet her.
While we waited, we got to meet that handsome husband of hers and her cute boys. We even got Marlboro Man to sign his picture in the newest cookbook.


So, in honor of meeting Ree I wanted to share one of her recipes that I made recently. Joel absolutely loves French silk pie and in the past, we have always bought one from a local restaurant that he loves for the holidays.
Well, I decided that would change this year. I wanted to do a test run before Thanksgiving and I knew exactly where to go for a no-fail recipe that would be delicious. And I totally made the right decision with this recipe. I don't even like chocolate all that much and I loved this pie. I'm pretty sure I ate more of this than Joel.
It's sure to become a holiday must have around here.
It was rich, thick, dense and oh so tasty. I love the saltiness that the salted butter lent to the pie. It balanced out the richness of the chocolate and I mean, who doesn't love the sweet and salty combo?


This is definitely gracing our Thanksgiving table and I hope it will be on yours too!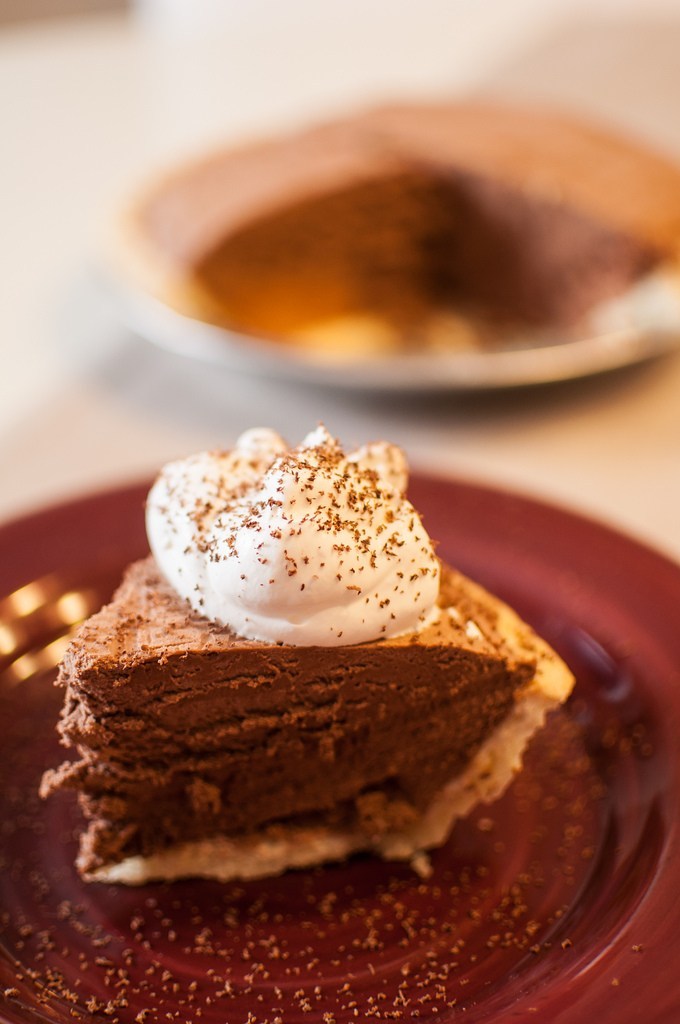 French Silk Pie
2015-10-02 01:38:58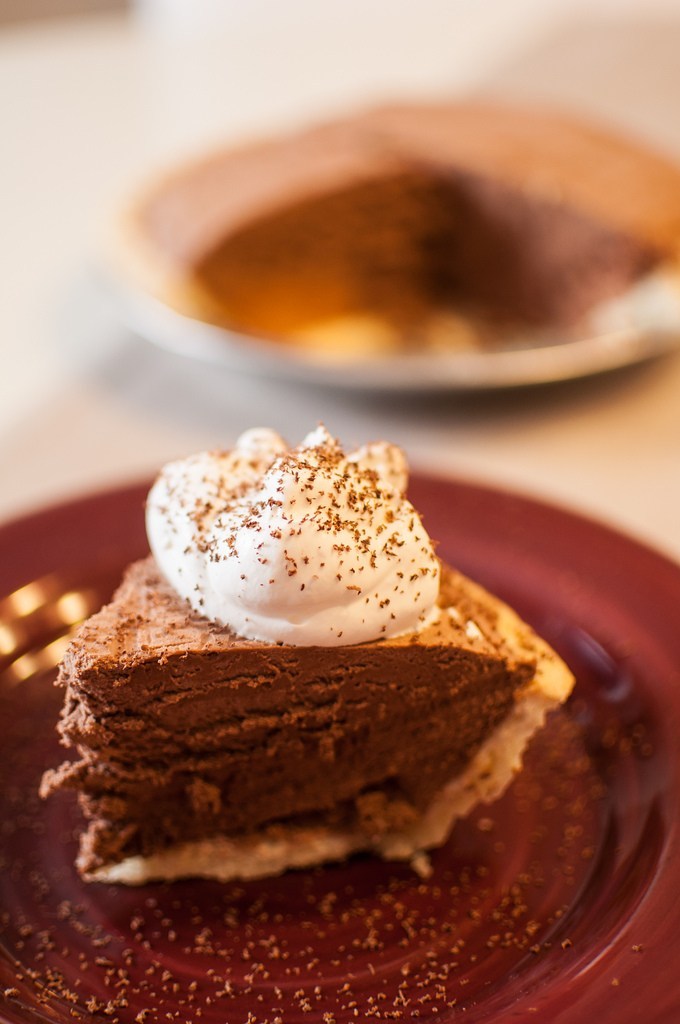 Ingredients
4 ounces, weight unsweetened baking chocolate
1 cup salted butter, Softened
1 1/2 cup sugar
1 tsp. vanilla extract
4 whole eggs
1 prebaked pie shell
Whipped cream
Instructions
In a microwave safe bowl melt unsweetened baking chocolate (about 45 seconds on high). Set aside to cool.
In a stand mixer, beat butter and sugar until fluffy (about 1 to 2 minutes). When melted chocolate is cooled, drizzle it over the butter/sugar mixture. Add vanilla extract. Beat the mixture thoroughly until combined (on a Kitchen Aid mixer, you will be using the whisk attachment).
Turn your mixer to a medium speed and over a period of 15 to 20 minutes add in the four eggs, one at a time, leaving about 5 minutes between each egg addition. Once the pie filling is well mixed, pour it into the baked pie shell. Smooth out the pie filling and place pie in the refrigerator to chill for at least two hours (preferably longer). Top with homemade whipped cream and chocolate shavings.
Meg's Everyday Indulgence https://www.megseverydayindulgence.com/