I've made my fair share of pancakes but these guys are the.best.ever. Seriously, they are even better than Cinnamon Streusel Pancakes. Now you really know that I mean business because there aren't many things better than streusel in my book.
I know buttermilk pancakes may seem humble and even a bit boring to most but sometimes it's nice to just keep things simple and perfect. Like cheesecake for example, why all the crazy mix-ins? I like mine plain with a little fresh strawberry sauce…no need to be adding peanut butter, chocolate, cookie dough, pretzel madness for me. Sorry for the rant but some things are just better left alone.
Anyway, back to the pancakes…
I don't mean to go overboard here but it was like I had entered a dream world as I watched these pancakes puff up to incredible heights while cooking on the griddle. I mean, look at them!
I've never made or eaten such fluffy pancakes. And I will never, ever make any other version of buttermilk pancakes. Just a bit of butter and a pool of pure maple syrup atop these bad boys. Heaven.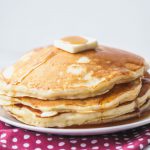 Print
Buttermilk Pancakes
Ingredients
2

cups

all-purpose flour

2

Tbsp.

granulated sugar

3/4

tsp.

salt

1

tsp.

baking powder

1/2

tsp.

baking soda

2

cups

buttermilk

1/4

cup

sour cream or plain Greek yogurt

2

large

eggs

1

tsp.

vanilla extract

3

Tbsp.

unsalted butter, melted and cooled slightly
Instructions
In a large bowl, combine flour, sugar, salt, baking powder and baking soda. In another bowl, whisk together the buttermilk, sour cream, eggs, vanilla and butter. Gently fold the wet ingredients into the dry ingredients until just combined. Let sit for 10 minutes.

Meanwhile, preheat your griddle or pan to medium heat. Spray with nonstick spray or coat with coconut oil. Ladle pancake batter onto hot griddle using 1/2 cup scoop. Once bubbles appear and edges start to set, flip to cook second side.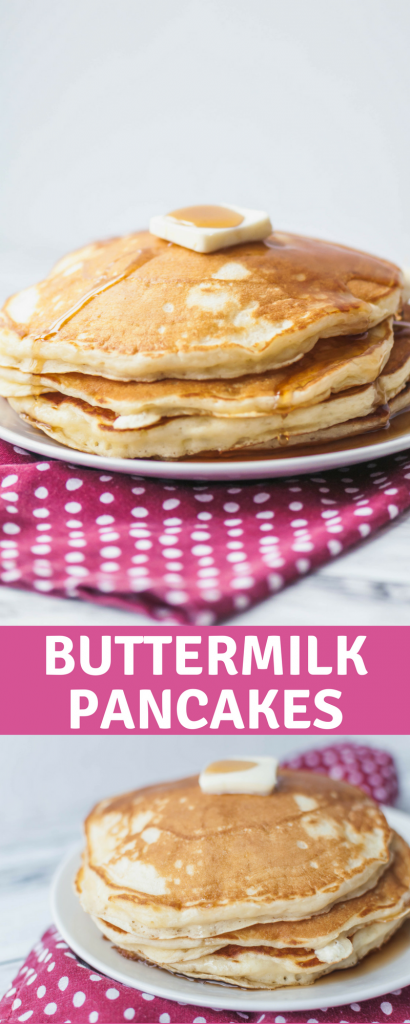 *Photos have been updated.