Delicious dough, topped with butter and tons of cheese….what's not to love? We are big on pizza in our house. It's Joel's favorite food and I'm pretty sure he would eat it everyday if I let him.
Whenever we go out for pizza, cheesy bread always pulls me in and gets me every time. I know it's just sauceless, topping-less pizza but it's soo ooey-gooey good. I just can't resist it. And making it homemade is so easy and delicious.
It's now a must when we make homemade pizza or spaghetti!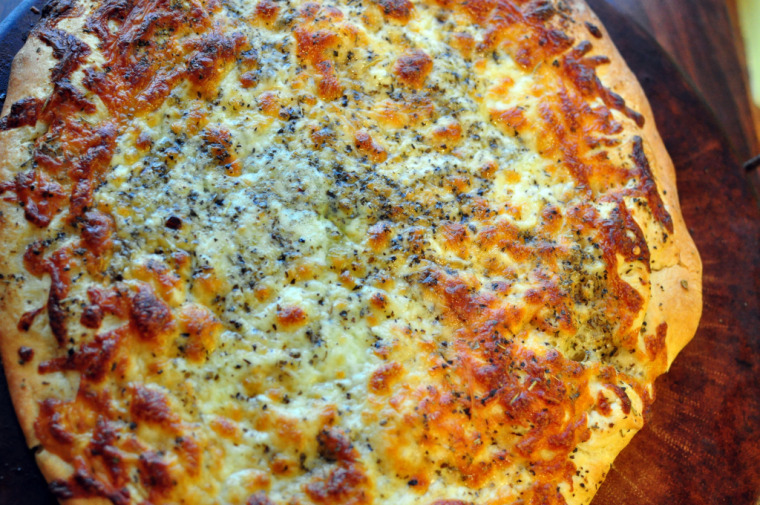 Cheesy Bread
2015-09-28 01:19:07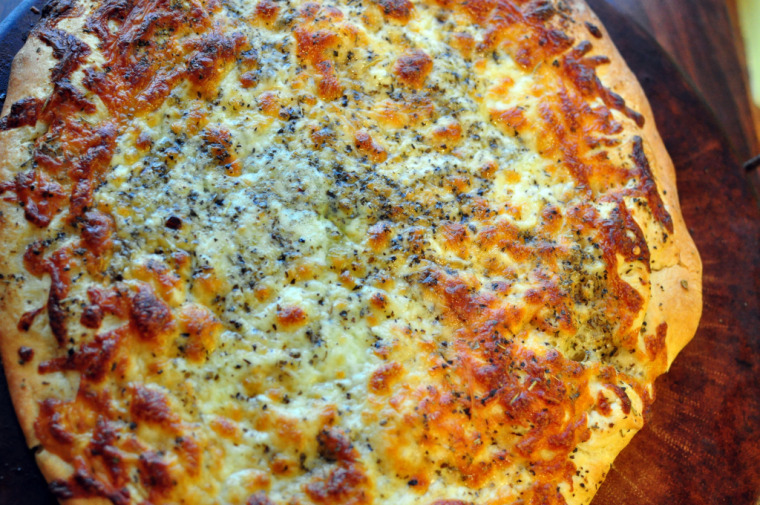 Ingredients
1 loaf Rhodes bread dough, thawed
1 -2 Tbsp. butter, softened
1 1/2 – 2 cups mozzarella cheese, shredded
1/4 cup parmesan cheese, shredded
1 Tbsp. + 1 tsp. Italian seasoning, separated (I love Olde Westport's Pasta seasoning, it's amazing)
Instructions
Roll thawed dough to about 1/4 inch thickness and place on preheated pizza stone (or greased cookie sheet). Mix butter and 1 tsp. Italian seasoning together then smear over the dough.
Sprinkle with cheeses and remaining Italian seasoning.
Bake at 450 degrees F for 15-18 minutes. Let rest for a few minutes then slice into strips.
Meg's Everyday Indulgence https://www.megseverydayindulgence.com/