The Crazy Cooking Challenge is back again…this time with Chicken Noodle Soup. I have been putting off making my soup for quite awhile because we just haven't been having soup weather. It's been in the 40's and 50's recently which is incredibly unusual for Minnesota in January. I'll take it!
I finally got to making my soup yesterday after searching through many blogs to find the perfect Chicken Noodle Soup. I've always enjoyed creamy chicken noodle soups so after finding this recipe for Creamy Chicken Noodle Soup over at Let's Dish I knew it would be a huge hit in our home.
It had a rich, deep chicken flavor along with a deliciously creamy texture. The soup was thicker than most chicken noodle soups making it more filling and satisfying. I also loved the use of frozen egg noodles, they really are the best!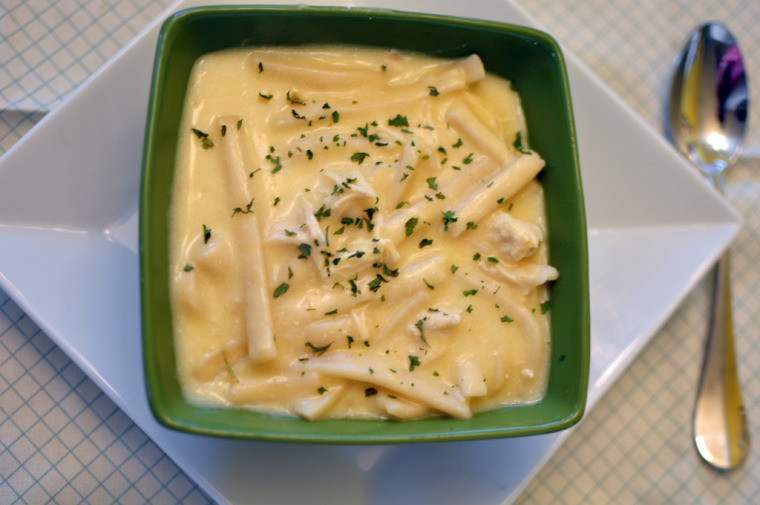 Creamy Chicken Noodle Soup
2015-09-28 00:52:48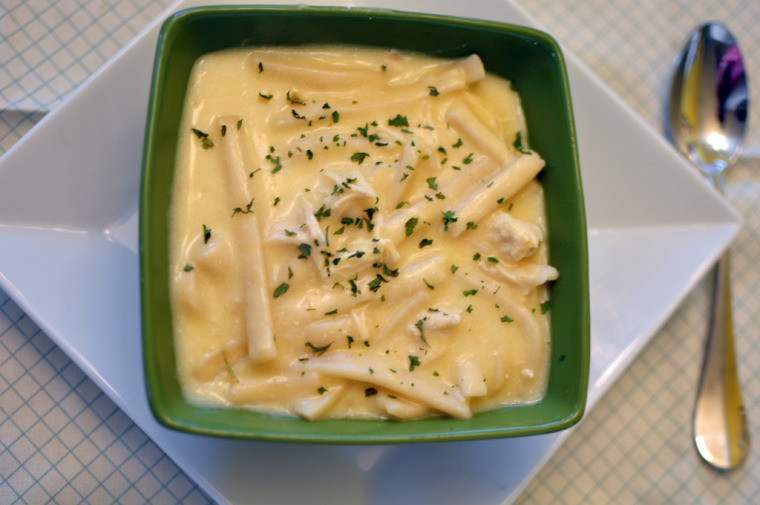 Ingredients
2 tablespoons butter
2 cups chopped carrots
1 cup chopped celery
1 cup chopped onion
6 cups chicken broth
2-3 boneless, skinless chicken breasts
2 cans cream of chicken soup
1 cup milk
1 (16 oz.) package frozen egg noodles (I used Reames)
Salt, pepper and parsley, to taste
Instructions
Thaw noodles according to package directions (if required). Meanwhile, melt butter in a large sauce pan over medium-high heat. Add the chopped onion, celery and carrots and saute until the vegetables are just tender, about 5 minutes. Add chicken broth to vegetables in pot and bring to a simmer.
Add chicken breasts and boil until chicken is cooked through, 8-10 minutes. Remove chicken from pot and shred with two forks; set aside. Add the milk to the pot and return to a boil. Gently stir the thawed noodles into the broth, along with the shredded chicken. Cook for about 15 minutes, or until noodles are tender. Stir in cream of chicken soup and simmer a few minutes more.
Adapted from Let's Dish
Meg's Everyday Indulgence https://www.megseverydayindulgence.com/