Did you all have a wonderful Easter? We spent the weekend with my parents enjoying the gorgeous weather, partaking in Easter egg hunts, church and a big dinner with some of our favorite people.

He was most excited about the $1 jump rope…figures.

Me and my favorite boy.

Sweet little chickie in her Easter basket.


Because Easter marks the end of Lent, that meant I got to feast on all kinds of naughty things that I haven't had in months. Like peanut butter bars, cucumber dip, mac-n-cheese, corn casserole and a cherry coke or two. Needless to say, I felt very sick afterward.
During my 40 days of eating clean, I found that I had more energy and generally felt so much better. So, the plan going forward is to eat clean 5 days a week and the other two to still eat healthy but not so restrictive.
Since starting a healthier lifestyle at the New Year, I've lost 30 pounds and would love to continue on that path.


The only problem with healthy eating is that there aren't a ton of vegetables that I love so the routine can get old kind of fast. I'm pretty sure I've professed before that broccoli is one of my favorite foods and I eat it several times a week. Joel doesn't enjoy it as much as me so I have been on the hunt for different ways to prepare it rather than just serving it steamed as I usually do. When I came across this recipe for Thai Sweet Chili Broccoli at Mel's Kitchen Café I knew it would be a hit with everyone.
Tender crisp, charred broccoli tossed in a slightly thickened sweet Thai chili sauce is the perfect side dish to grilled chicken and a bit of brown rice. You have to try this! It's quickly become a staple in our dinner routine.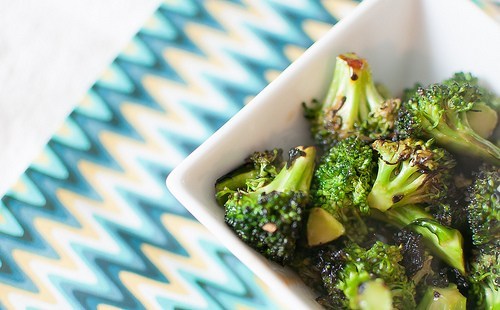 Thai Sweet Chili Broccoli
2016-03-15 01:32:57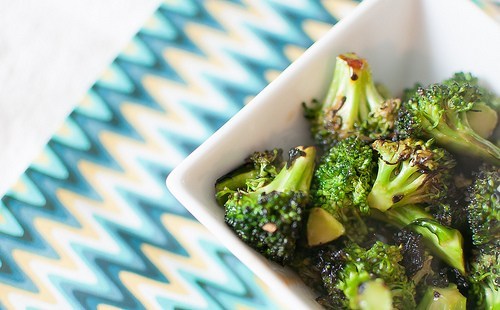 Ingredients
1 Tbsp. olive oil
3-4 cups broccoli florets
2 cloves garlic, finely minced
For the sauce
1/2 cup chicken or vegetable broth
4 tsp. low-sodium soy sauce or liquid aminos
1 Tbsp. Thai sweet chili sauce
2 tsp. sesame oil
2 tsp. cornstarch
Instructions
In a large skillet, heat the olive oil over medium high heat. Add the broccoli and cook until the broccoli starts to brown in spots and turns bright green, making sure to stir often (about 7-9 minutes). Meanwhile, stir together the sauce ingredients.
Add garlic to skillet and cook an additional minute. Pour in the sauce and cook an additional minute or two until it thickens and the broccoli is coated.
Adapted from Mel's Kitchen Cafe
Meg's Everyday Indulgence https://www.megseverydayindulgence.com/