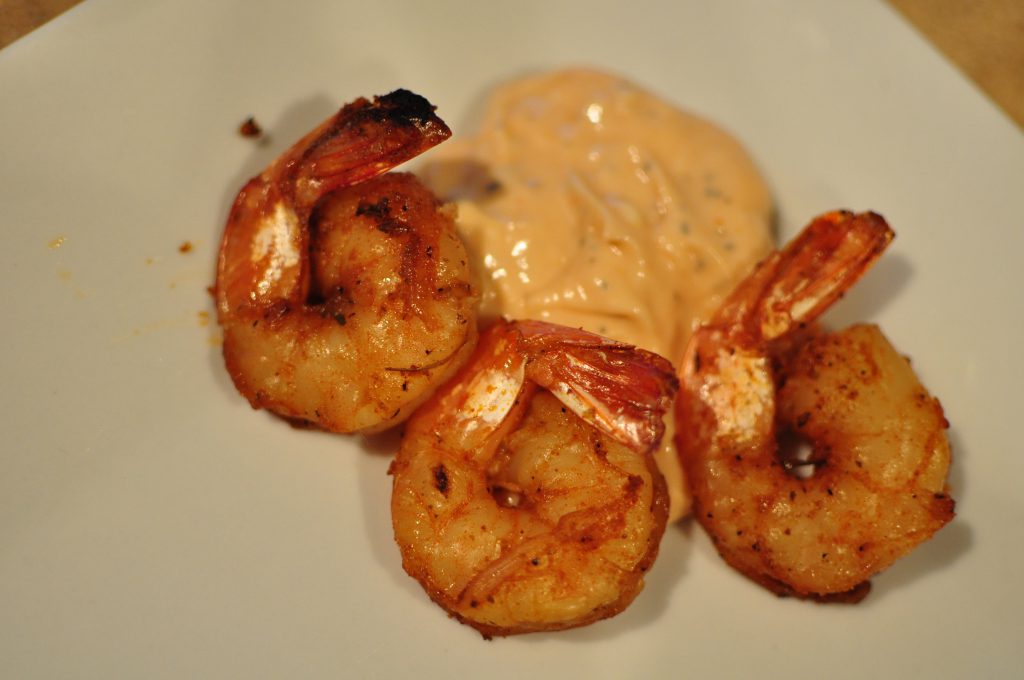 This is such a simple and appetizing way to prepare shrimp. I have never been a big fan of seafood but in recent years I have been trying to branch out and I started with shrimp since it is the least offensive to me.
This is one of our favorite ways to eat shrimp because of its easy, tasty spice rub and the fact that it is grilled.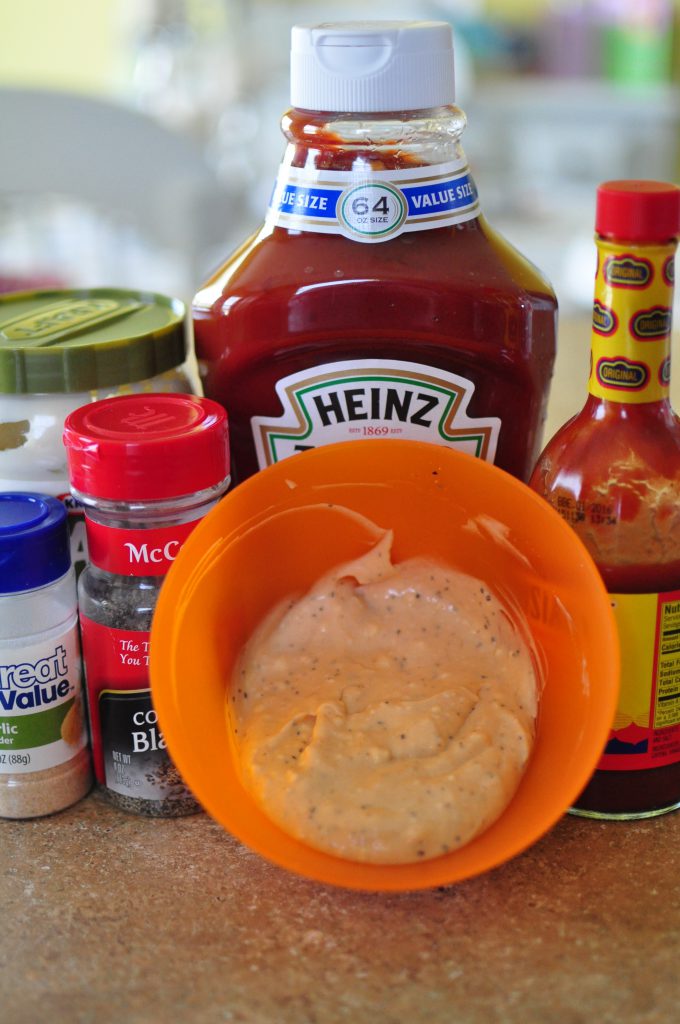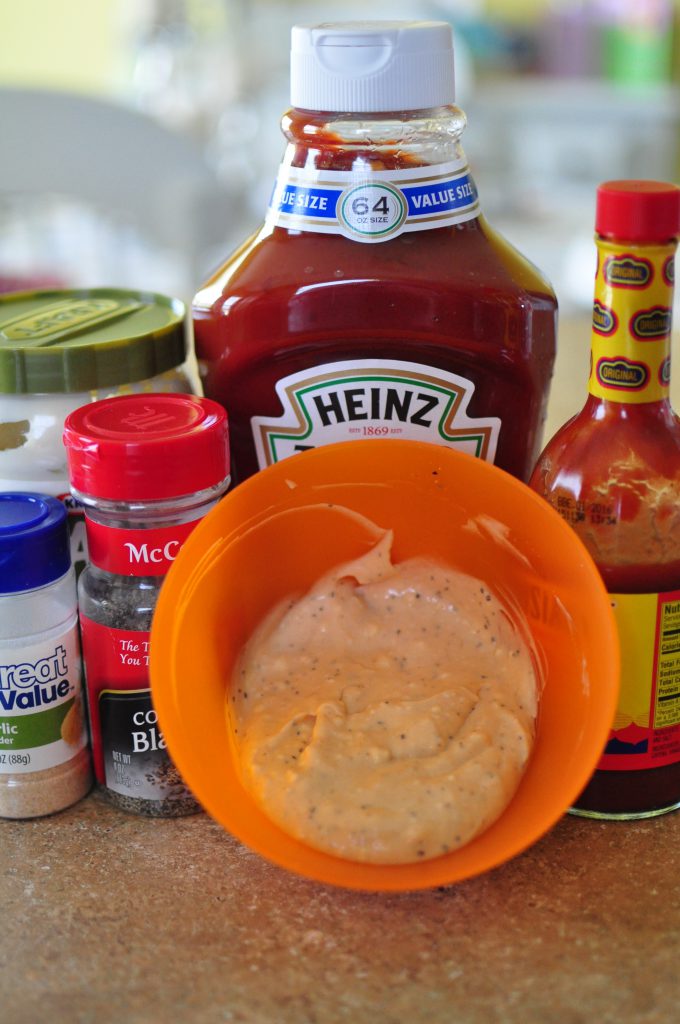 And we can't forget the delicious sauce too. Because dip makes everything better.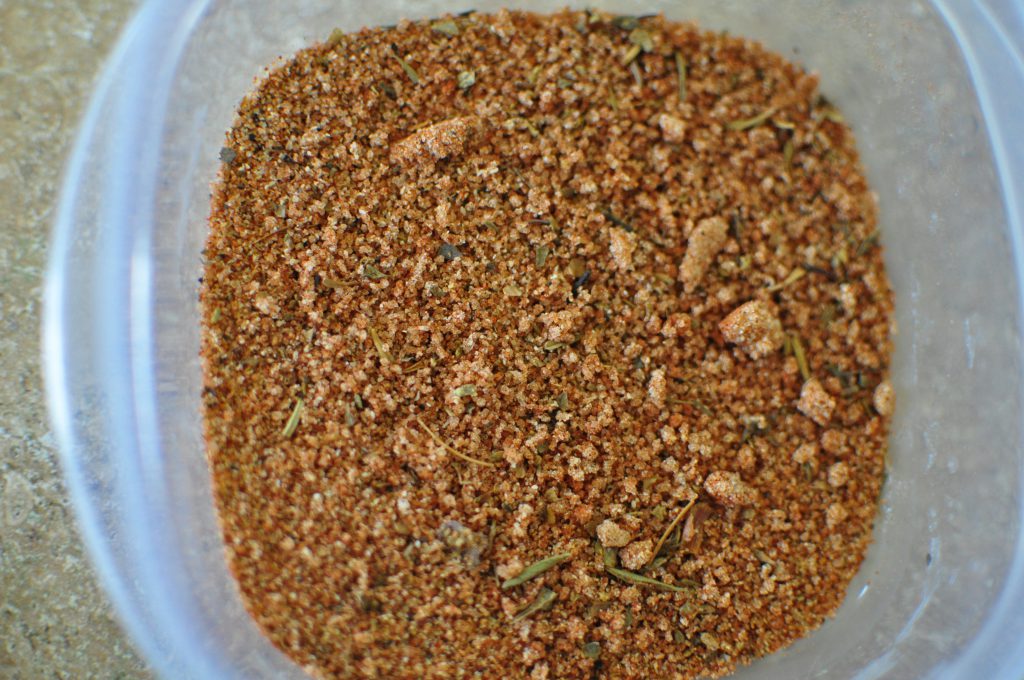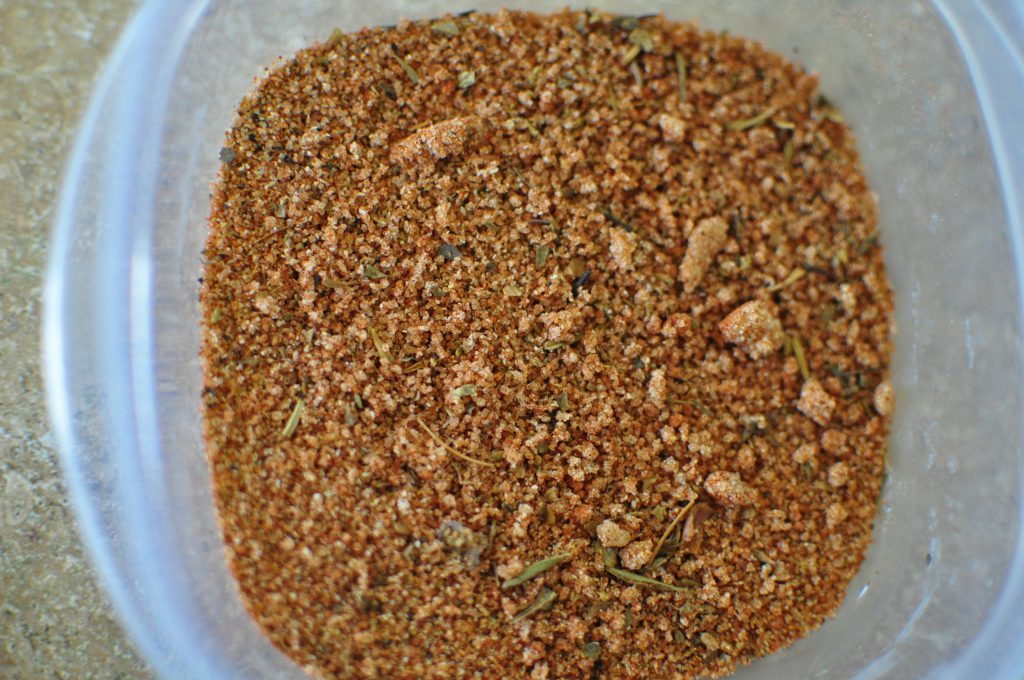 The paprika gives the shrimp a nice, smoky flavor while the brown sugar sweetens them a bit. I usually "marinate" the shrimp all day and they end up delightful.
Although these shrimp are amazing on their own, we also like the option of a dipping sauce sometimes. It tastes similar to the seafood dipping sauce served at Japanese hibachi restaurants.
It's best if made the night before but it's still great the same day it's made. I also use reduced-fat mayo and find that it tastes just fine.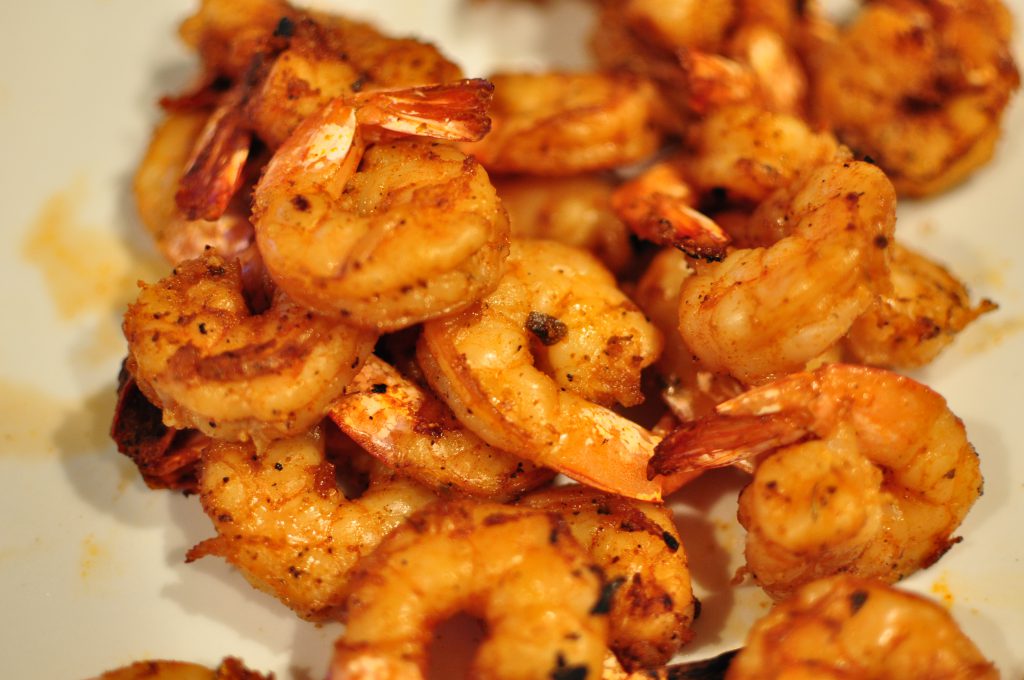 Grilled Shrimp
recipe from food.com
For the rub:
1 tablespoon paprika
1 tablespoon garlic powder
1 tablespoon garlic salt
1/2 tablespoon black pepper
1 tablespoon italian seasoning
2 tablespoons brown sugar
For the shrimp:
2 tablespoons olive oil (give or take)
2 lbs medium shrimp, peeled and deveined
1. In a 1 gallon plastic food bag place shrimp and olive oil, toss to coat. Sprinkle enough rub to lightly coat the shrimp.
2. The bag should look dark red.
3. Refrigerate for 1-4 hours, the longer you wait the hotter they will be.
4. Light the grill and while it's heating place shrimp on skewers.
5. Immediately place shrimp on greased, hot grill for 2-3 minutes, turn and cook an additional 2-3 minutes.
7. Remove from skewers and serve hot.
Shrimp Sauce
recipe from food.com – this makes a huge amount so I usually scale it down
2 1/4 cups mayonnaise
1/2 teaspoon garlic powder
1/8 teaspoon Tabasco sauce
1 teaspoon paprika
1/4 teaspoon white pepper
1/4 cup water
1 3/4 tablespoons Heinz ketchup
1 teaspoon black pepper
6 teaspoons sugar
1 dash salt
1. Mix all ingredients together.
2. Store in a glass jar with lid.
3. Chill for an hour or overnight before serving.
4. Keep in refrigerator up to 2 weeks.